Amir Khan has signed up Ireland's Olympic silver medallist John Joe Nevin to his promotional company
Ireland's Olympic silver medallist John Joe Nevin has confirmed he will turn professional.
Last Updated: 07/10/12 12:03am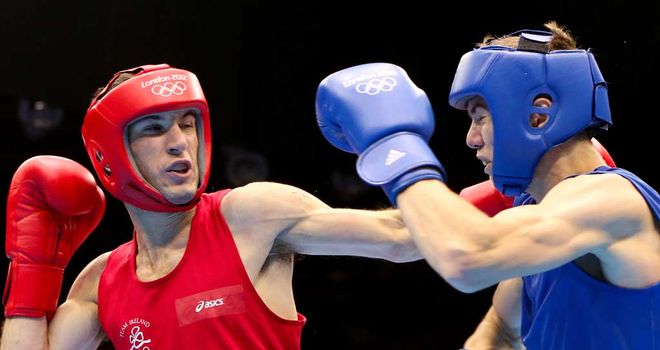 The 23-year-old bantamweight was beaten by Britain's Luke Campbell in the London 2012 final and he has decided to join the paid ranks instead of bidding for gold in Rio de Janeiro.
Nevin has become one of the first fighters to link up with Khan's Super Fight company, who announced that he will fight at the Manchester Evening News Arena on 19 January.
Nevin said: "This was a really tough decision for me as I have trained with the (Ireland) high performance team for many years and we are a tight family unit.
"I would like to win a world title and this is the route that I need to take.
"I decided to go with Amir as he is a professional boxer and understands the professional game.
"He himself was an Olympic medallist so he has gone through the transition from amateur to professional. I'm looking forward to my first professional fight in the new year."
Khan said: "When I saw John Joe Nevin at the Olympics he really impressed me and I knew right away he was a real talent.
"He's slick, moves well and has a lot of attributes that I know will take him very far as a professional."