Nathan Cleverly jumped at the chance to fight Ryan Coyne in Los Angeles in November
Nathan Cleverly insists the chance to secure a second fight in the USA was an opportunity he could not turn down.
Last Updated: 09/10/12 9:56am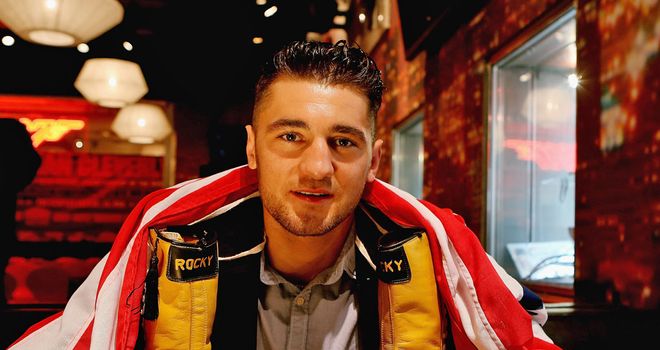 The Welshman called off his fight with Vyacheslav Uzelkov in order to take on unbeaten American Ryan Coyne in Los Angeles on November 10th.
The 25-year-old, who admits there will be an element of risk fighting across the Atlantic, is disappointed at not being able to defend his WBO light-heavyweight title in Cardiff.
"I was a little bit disappointed not being able to get this defence in at home, but this was an opportunity that I couldn't turn down and I had to grasp it," said Cleverly.
"If I want to excel and push my career to that other level then this is an opportunity I had to take. I'm prepared to do it and prepared to take the risk.
"There is a little bit more pressure but that pressure will bring out the best in me."
He added on his ambition of fighting in Wales in future: "Definitely that is part of the long-term plan.
"Hopefully I will return home next summer and have a fight in one of the stadiums - a big crowd and a big fight."
Promoter Frank Warren also feels that Cleverly had to step up to the fight against Coyne and believes he is capable of beating anyone in the division.
"I think he can surprise them all, he won't surprise me but he will surprise them," said Warren.
"He has got the beating of every one of those guys and from my point of view, whether the fights are in the States or here, it doesn't matter because he beats them."