Yusaf Mack refuses to be intimidated by Carl Froch's hometown fans
Yusaf Mack insists Carl Froch's hometown fans will spur him on to rip away the IBF world title on 17 November
Last Updated: 11/10/12 5:10pm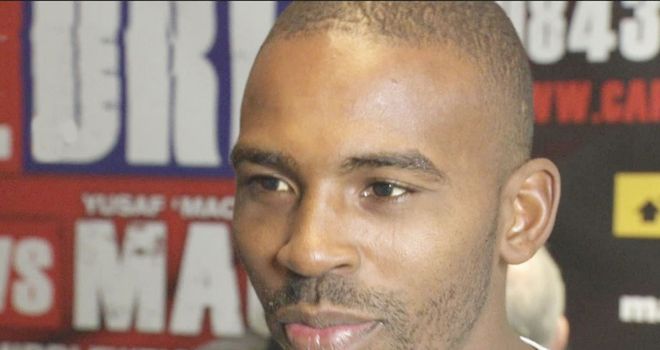 Mack must venture into Froch's Nottingham backyard for next's month clash and a packed house at the Capital FM Arena will be roaring on the champion's every punch.
But the American claims he will not be intimidated by his opponent's legion of fans and believes the red-hot atmosphere will motivate him to put on an explosive display.
When asked about previous major fights, Mack told Sky Sports News HD: "This is a lot bigger because I'm coming to another country and I'm fighting him in his hometown.
"I've got to look forward to that and the fire of his fans is going to fuel my flames, so I'll be ready.
"There aren't too many fighters who come to somebody else's hometown and expect to win. I'm not going back with a loss. I'm going to have that belt around my waist when I leave."
Mack is already within a few pounds of the weight-limit and has been studying television footage of Froch as he comes up with a game-plan.
"I've seen mostly all his fights, except the ones when he first started off, but all the TV fights I've seen," he said. "We've been watching (Andre) Ward, (Andre) Dirrell and Glen Johnson. I'll be ready."
Asked if he had spotted possible weaknesses, Mack replied: "Yes sir, a lot of them."