David Price focused on performance rather than retiring Audley Harrison
David Price says his own performance and not retiring Audley Harrison will be his main focus on Saturday night.
Last Updated: 12/10/12 2:09pm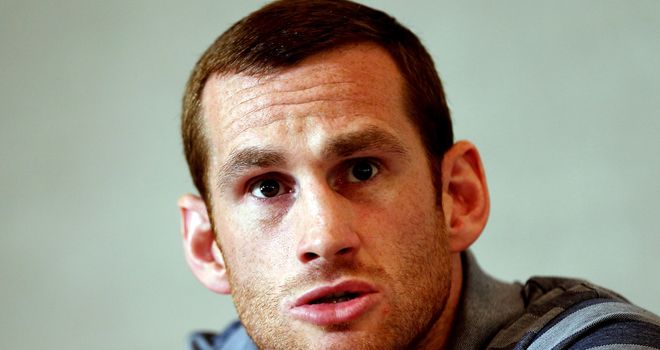 The 29-year-old Liverpudlian has quietly been making impressive strides since joining the professional ranks and has amassed a 13-0 record having stopped the likes of John McDermott and Sam Sexton.
He now faces Harrison whose credibility as a world-level performer was utterly wiped out by his humiliating loss to David Haye two years ago.
Price insists he will take no pleasure in inflicting a similarly one-sided defeat on the 40-year-old and is hoping Harrison offers him the chance to make a statement.
"If Audley Harrison wants to retire if I beat him, that's his choice," stated Price. "I'm completely focusing on my performance on Saturday.
Value for money
"I'm delighted to hear that Audley has had a great training camp and he has a renewed spirit. I'd gain no satisfaction whatsoever beating up on him like David Haye did. I want him to come and fight and provide value for money for fans and that's what I'm going to do."
Harrison accepts that many will view his latest outing with cynicism given his repeated failure to deliver on the big stage, but insists he is ready to leave everything in the ring against his 6ft 8 in opponent.
"I can understand when people don't believe me, but I talk like how I see it," said the veteran Londoner. "You can't live a lie when you're on that starting line and I have lived a lie in the amateurs and professional game.
"But I feel as if I have gone full circle and my spirit is renewed for boxing, that's the bottom line. On Saturday night the only person that is going to make me retire is David Price.
"He is going to have to beat me with his skill because I am turning up and putting on a performance."