David Price responds to Tyson Fury's bizarre outburst
Tyson Fury's bizarre outburst has been laughed off by British and Commonwealth heavyweight champion David Price.
Last Updated: 14/10/12 6:57pm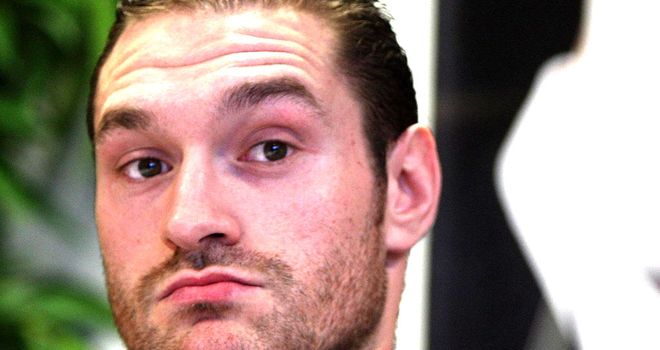 Price's first-round demolition of Audley Harrison in his home town of Liverpool on Saturday night brought a strange reaction from his heavyweight rival Fury.
Fury lambasted Harrison on television and later posted a video on Twitter, telling Price: "I'm going to put you in intensive care."
But Price said: "He's round the bend. I don't know what to make of that.
"He cannot handle other people getting praise and credit and that's why he spat his dummy out on TV and made an absolute fool of himself by the sound of it.
"He can say what he wants, honest to God."
Fury has been mooted as a possible future opponent for Price but the Liverpudlian insists he is fully focused on his next clash with Matt Skelton in December.
Price added: "Of course it's a fight that I would like. The fight was ready to be made earlier on this year but they obviously didn't want it.
"Now all of a sudden he wants the fight when the likelihood of it happening is very slim really because we are both with different broadcasters.
"I think the man needs to go to anger management. Why is he so angry? This is a sport, what's the problem? It must be a case of jealousy or something but I am just concentrating on what's in front of me and that is Matt Skelton."