Audley Harrison has told his Twitter followers he intends to fight again
Audley Harrison has confirmed his intention to return to the ring despite being knocked unconscious by David Price.
Last Updated: 25/10/12 5:25pm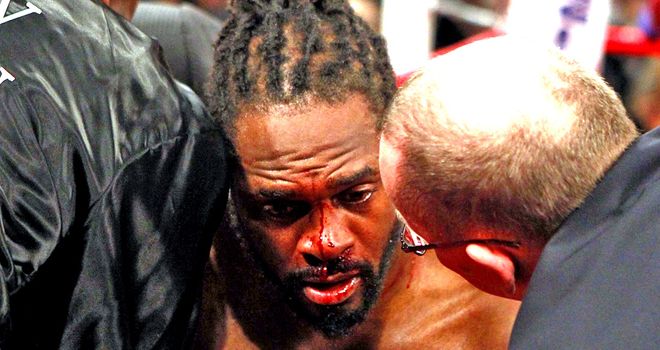 Harrison claims he was in great shape for the fight on October 13 and because he was not able to prove himself after being KO'd insde 90 seconds, he wants to do it all again.
He wrote on Twitter on Thursday: "A decision has come from above. He told me son 'lace up your gloves' your time as a boxer is not quite done, so go out there & have some fun.
"Its official... I've decided to carry on. One more shot at glory. It could be over; next fight will tell me. See u in a ring real soon."
It remains to be seen whether Harrison - who is 41 on Friday - has a future in a British ring following the Price demolition.
The general consenus seems to suggest there is little appetite to see the former Olympic champion fight again.
Perhaps he will get his chance in America, where he now lives.