Eddie Hearn is determined to bring Devon Alexander to the UK for Kell Brook
Eddie Hearn says he will 'do all he can' to bring Devon Alexander to Sheffield to fight Kell Brook.
Last Updated: 25/10/12 6:04pm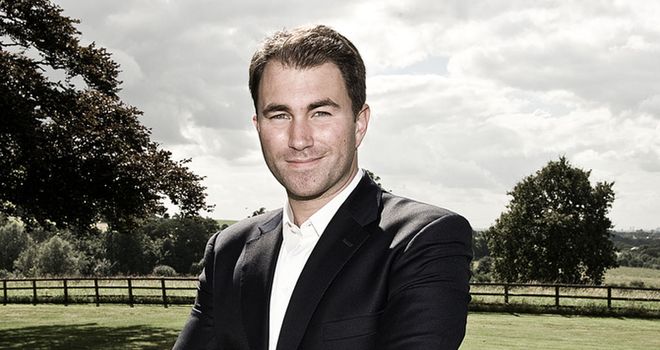 Alexander and his trainer Kevin Cunningham say they have barely heard of Brook, who is the mandatory challenger to Alexander for the IBF welterweight title, and that Brook would have to travel to the US to fight the new champion.
But Brook's promoter Hearn scotched that talk, admitting a 'competitive' purse bid could be enough to lure the American to the UK.
"We will be doing all we can to try and make this fight in the UK," he said. "I read Kevin Cunningham's comments and with all due respect, it's not up to him or Devon where the fight is.
"We have now entered an official negotiation period with his team and if we can't find a middle ground then we will go to purse bids.
"If I win the purse bids then Alexander has no choice but to come and fight in England or vacate the title.
"I know we can easily fill the 12,000 Sheffield Arena and we also have significant domestic and international TV backing. If we are in a purse bid situation I am confident we can be very competitive."
If Alexander should vacate the title in favour of defending against Brook, the Briton would then be likely to tackle fifth-ranked Jan Zaveck for the belt.