Lennox Lewis has spoken of his 'honour' to work with the late Emanuel Steward
Lennox Lewis has spoken of his 'devastation' at the passing of legendary trainer Manny Steward.
Last Updated: 26/10/12 8:31am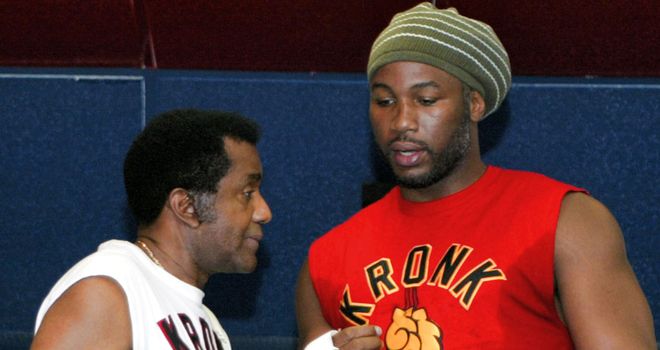 Lewis went to Steward's Kronk Gym after losing his WBC heavyweight title to Oliver McCall (who was trained by Manny) in 1994, reclaiming it three years later before dominating the division prior to his retirement in 2004.
"I'm completely devastated by the passing of my long-time friend, mentor and trainer Emanuel "Manny" Steward," Lewis wrote on his official website.
"Manny has helped me get through some of the biggest fights in my career and I only regret that I couldn't return the favour and see him through his biggest fight."
The Briton also spoke of his surprise of Steward's rapid decline in recent weeks following stomach surgery.
"We've maintained a close relationship and the last time we spoke he seemed his usual upbeat self so it was very disturbing to hear about his illness and rapid decline.
"It is with a heavy heart that realisation of what I hoped were just rumours are now in fact true.
"Manny always told me I was the best, but the truth is, HE was the best and I'm grateful, privileged and honoured to be counted among his many historic successes."