Dominic Ingle confident Junior Witter will outclass Frankie Gavin
Dominic Ingle is confident his fighter Junior Witter will be a class above Frankie Gavin in Thursday's British clash.
Last Updated: 29/10/12 5:54pm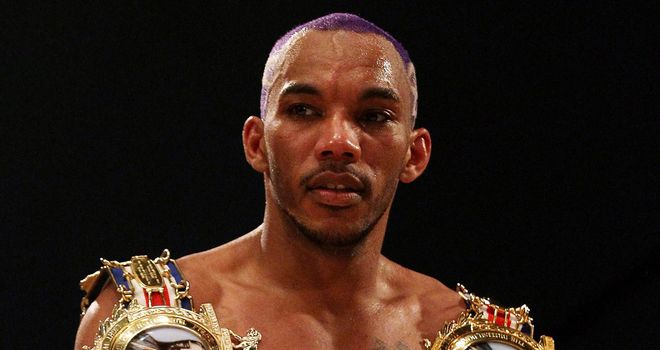 Witter is enjoying his third reign as British champion and the 38-year-old puts his belt on the line against an unbeaten opponent who is 11 years younger.
But Ingle insists Gavin is taking too big a step-up against the former world champion and is predicting a dominant win for Witter at York Hall in Bethnal Green.
"Every fight now is a bonus for Junior. I've told him next time he gets beat, he'll need to call it a day," said Ingle. "At 38, it's too hard a game to be battling your way back into contention for a grand a fight.
"To date, thankfully, he's got no damage and he's been such a fantastic advert for our gym we won't allow him to get hurt. We've a career planned for him in coaching after he retires.
"But he won't be getting beat by Frankie Gavin. It's going to be like moving from League Two into the Premier League.
"Frankie keeps rabbiting on about Junior's 'old man legs' but I guarantee he'll have never met anyone fitter than Junior."
Describing Witter's preparations, Ingle said: "Alongside Kell, he's had the best camp of his life.
"He'll have been at it steady for 14 weeks, including a brutal fortnight over in Fuerteventura, and I guarantee he'll be 25-30% better prepared than he was for Colin Lynes last time.
"He'll present problems Frankie Gavin's never seen before. He'll never have boxed or sparred anyone remotely like Junior Witter."