Top amateur Callum Smith will make his pro debut on the Carl Froch undercard
Callum Smith will make his professional debut on November 17 after completing terms with Matchroom Sport.
Last Updated: 01/11/12 3:21pm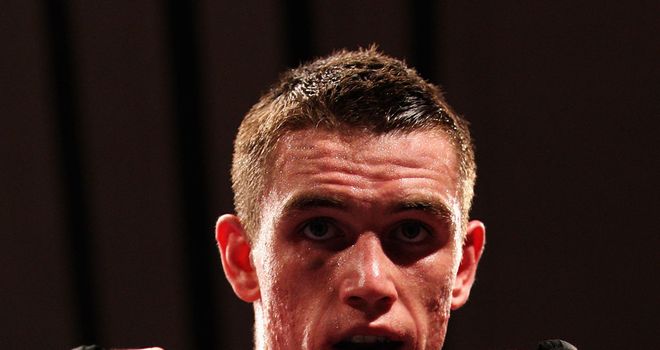 Smith, the youngest of four boxing brothers, missed out on a place on the London Olympics squad and has decided to join the paid ranks.
The promising super-middleweight will join former GB team-mates Scotty Cardle, Kal Yafai and Martin J. Ward on Carl Froch's undercard in Nottingham.
"I am really excited about making my professional debut, it is a great bill to debut on," said Smith.
"I have been sparring with Carl Froch, Tony Bellew is a good Scouse lad who is from the same amateur club as me and then the undercard has Kal Yafai, Martin J. Ward, Scotty Cardle.
"It is exciting to see how Kal and Scott have been getting on. We were on the same amateur team so I know I am the same sort of level as them and I am excited to get my turn to hopefully show people how good I am and how good I can be.
"I felt the time was right to turn professional. It was either turn pro now or wait four years and after thinking about it I decided that I wanted to turn professional."