Craig McEwan is hoping Prizefighter can re-launch his career in the UK
Craig McEwan is hoping the move back to the UK is the correct one as he prepares for Prizefighter on Saturday night.
Last Updated: 02/11/12 9:20am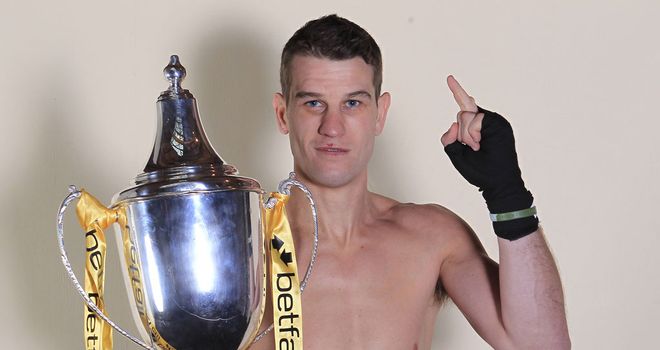 The Scot goes into the 'Light-Middleweights' a warm favourite having campaigned in the United States at a much higher level than his seven rivals.
But, out of options at middleweight, McEwan returned to Edinburgh at the start of the year and now hopes Prizefighter will give him a launchpad to further successes.
"I can't fight for British and European titles while I'm in America so to qualify I'd have to come back and base myself here," he told Sky Sports.
"There were a lot of things but I just thought it was the right time to come back and do something over here.
"They asked if I could make light-middleweight, I'd never made that weight before, but I'm there and I'll take every opportunity that's there.
"It came about and here I am and I'm just looking forward to being involved in something."
Grounding
McEwan spent the majority of his career at the famous Wild Card gym and he believes that grounding will stand him in good stead.
"I've sparred with Winky Wright, Bernard Hopkins, trained with Manny and Amir, and Freddie (Roach) always said it would rub off," he added. "I'm just hoping it will, I've learnt a lot."
Promoters Matchroom have added the incentive of a £2,000 bonus for each knockout in this event but McEwan - not particularly heavy-handed with 10 of his 21 wins by stoppage - is looking at the bigger picture.
"I'm not going to be looking for knockouts," said the 30-year-old. "These guys are tough, they're hungry and want to make a buck as well. If the knockout's there it's there, I'm not going looking for it.
"I'm just looking forward to the whole occasion and showing what I can do. I'm not looking past it but I want to do well and move on."