Terry Carruthers is excited at the prospect of taking part in Prizefighter
Terry Carruthers will be calling out British champion Brian Rose if he lifts the Prizefighter Trophy on Saturday.
Last Updated: 02/11/12 9:47am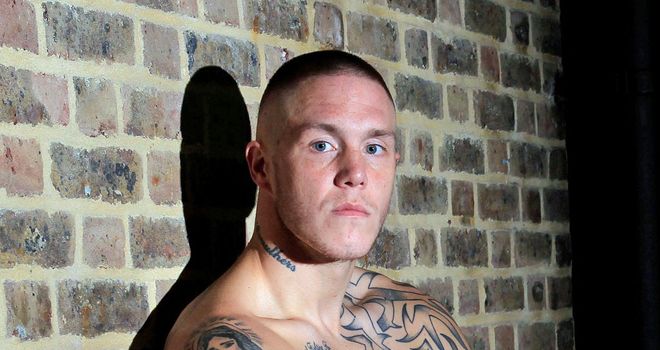 The 26-year-old 'journeyman' has an uninspiring 11-13-6 record but has been in with the best at domestic level including Rose, to whom he lost a narrow decision in 2010.
And he reckons he would beat him if they fought again.
"My aim has always been the British level so hopefully I would get a shot - I boxed Brian Rose before and I reckon I definitely beat him," he told Sky Sports.
"He got the points decision but I reckon this time I'd beat him. If I win, I'd definitely be calling him out."
Carruthers also believes the £2,000 bonus incentive for knockouts could work in his favour.
"I throw six, seven shot combinations and that should definitely suit Prizefighter and I'll be winning the rounds that way," he added.
"I've never been a knockout puncher. I'm not going to go out there winging massive shots and going wild, but it might help if they come at me with big shots.
"I throw flurries, I might be able to move out the way of a big shot and throw fast shots myself, so hopefully it benefits me in a different way."