Trainer Dave Coldwell expects Nav Mansouri to go well in Prizefighter on Saturday
Dave Coldwell believes the Prizefighter format will suit his young prospect Nav Mansouri.
Last Updated: 02/11/12 4:41pm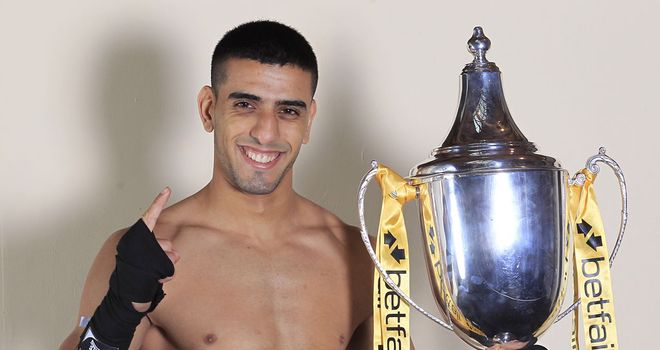 The Rotherham stylist has a professional record of eight wins and a draw with no losses but the 26-year-old has held his own in sparring the likes of Paul Malignaggi and Ryan Rhodes.
And trainer Coldwell believes that experience could prove crucial in Saturday night's event in Bethnal Green, when Mansouri takes on Central Area champion Curtis Valentine in the quarter-finals.
"He's an exciting fighter, he can stand there and have a tear-up and if you saw him against Nathan Graham on Ringside in his last fight it was a proper war," said the Sheffield trainer-cum-promoter.
"But he can box, he's a sharp-shooter too and he's experienced despite having only nine fights.
"He doesn't need Prizefighter but it's a format he's always fancied. It was easy to do, I don't think it does any fighter harm and it raises your profile.
"Looking at the draw for us it's the best as Curtis has got genuine knockout power and he knocked Ryan Aston out in his last fight - but Ryan showed exactly what you don't do against Curtis.
"If you stand there and swing with him he's going to walk straight through you. The £2k bonus is a big deal for these kids and they're going to go lookling for it."
Draw:
Larry Ekundayo v Craig McEwan,
Kris Carslaw v Ryan Toms
Peter Vaughan v Terry Carruthers
Nav Mansouri v Curtis Valentine