Scott Harrison plans appeal as Spanish court delivers four-year term
Scott Harrison will appeal a new four-year jail sentence for assaulting three men in Spain, according to his father.
Last Updated: 06/11/12 11:03am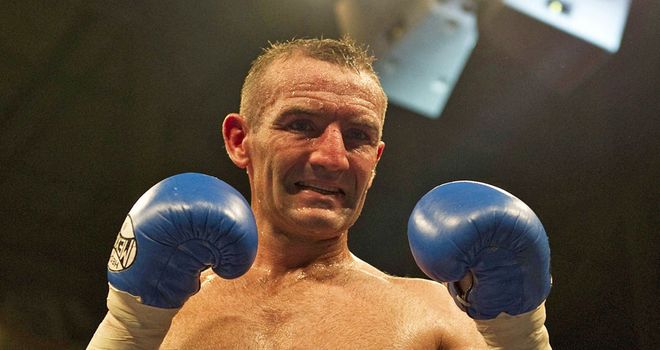 The former WBO featherweight champion was convicted at a court in Malaga, where he served a previous 30-month term for a separate 2005 assault.
The second incident took place in 2007, and the Spanish authorities considered his previous record in passing sentence.
Lead judge Julian Cruz said: "Harrison is not a first-time offender and his criminal record reflects a prior assault conviction.
"We're also taking into account the dangerous nature of this attack, the serious injuries inflicted and the fact one of the accused was a professional boxer with extensive experience in fighting."
Told of the verdict, Harrison's father Peter said: "Scott will be appealing this, 100%. He has already said he is innocent and that remains the case. He's down but determined to clear his name. Scott is a victim here."
Harrison recently returned to the ring in June after a six-and-a-half-year absence and is due to take on John Simpson in his native Glasgow on 1 December.
That contest could still happen, with an appeal process likely to take months.