Fred Evans and Andrew Selby among the boxers to represent Britain in the World Series
Fred Evans and Andrew Selby have been confirmed in the British Lionhearts team for their first World Series bid.
Last Updated: 06/11/12 2:56pm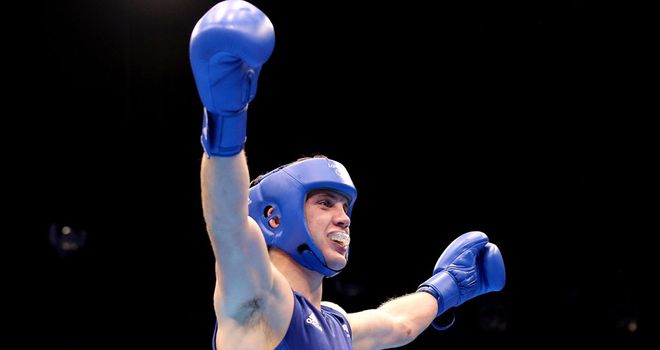 Middleweight Fred Evans, a silver medalist at London 2012, and bantamweight Andrew Selby are the star names on the roster that will compete against Germany, Italy, Kazakhstan, Ukraine and the United States in Group B.
They will be in action for the first time on 15 November when they travel to California to face the American line-up.
Charlie Edwards and Gamal Yafai join Selby in the bantamweight division and heavyweight Frank Clarke and light-heavyweight Lawrence Osueke have also been signed up for the team.
Lightweight trio Joe Cordina, Josh Taylor and Sam Maxwell will also represent the Lionhearts as will Antony Fowler in the welterweight division.
Neither Luke Campbell or Anthony Joshua, both gold medals winners at the London Games, have signed up.
Each group contest consists of five fights at five different weights with home and away legs before the top two sides from the two pools contest the Grand Final.