Rendall Munroe fired up for second shot at Scott Quigg this month
Rendall Munroe has vowed to punish Scott Quigg's over-confidence when the pair meet again in Manchester this month.
Last Updated: 06/11/12 4:47pm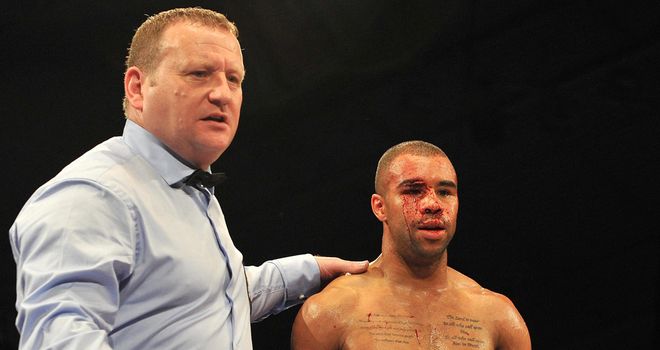 The WBA's interim super-bantamweight title will be the prize on 24 November - five month's after a clash of heads left Munroe badly cut and put a premature end to their first fight.
The experienced Munroe felt sidelined in the run-up to that contest by the burgeoning rivalry between British champion Quigg and Commonwealth king Carl Frampton.
And the 32-year-old, who took WBC champ Toshiaki Nishioka the distance little more than two years ago, is determined to prove he still has a big future in the division.
He said: "I think a lot of people are looking at me and saying 'oh yeah Rendall's been around a long time and has he still got it?'
"But - believe me - I've still got another five or six years in me and I look at every fight as a world title, it doesn't matter who I'm fighting.
"I've read on websites he's said he's going to do this to me and he's going to do that. He's said he's going to knock me out when he's ready and how I've felt his power.
"Talk is cheap and like my dad always tells me 'empty barrels make a whole heap of noise' so I've just got to go out there and do what I've gotta do. I was up for it before but I think now I'm even more up for it."