John Joe Nevin pulls out of deal with Amir Khan's Super Fight Promotions
John Joe Nevin will retain amateur status after turning down a deal to sign for Amir Khan's Super Fight Promotions.
Last Updated: 07/11/12 10:40am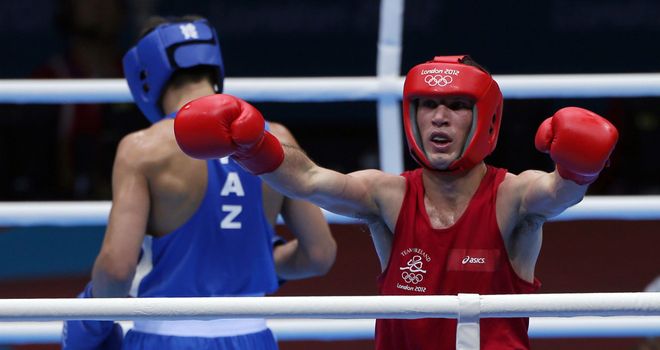 The Olympic silver medalist had initially agreed professional terms with Khan's stable, but the Irishman has now reversed his decision.
Nevin, beaten by Great Britain's Luke Campbell in the bantamweight final in London, has instead opted to join the newly-launched GB Lionhearts World Series of Boxing franchise.
Khan admitted he was disappointed at Nevin's change of heart, although he remained hopeful of signing him up at a later date.
"It's disappointing that John Joe will be staying amateur as I firmly believe that he has the potential to make big waves in the professional scene," Khan said.
"Nevertheless, I respect his decision to represent the British Lionhearts in the World Series of Boxing and do not rule out the possibility of working with him in the future."