Erislandy Lara and Vanes Martirosyan settled for draw after clash of heads
Erislandy Lara's feud with Vanes Martirosyan remains unsettled after their world title eliminator ended in a draw.
Last Updated: 11/11/12 12:52pm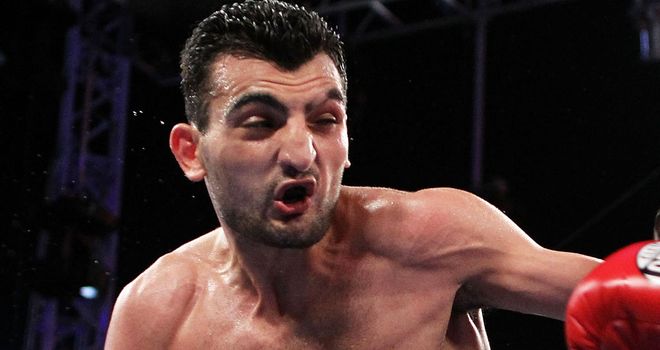 The bout ended prematurely in the ninth round when a head clash left Martirosyan with a nasty cut over his left eye and Lara was handed a 87-84 verdict from one judge, while another scored it 86-85 for Martirosyan with the third making it an 86-86 draw.
Mexican Saul Alvarez, the holder of the WBC belt, was expected to face the winner, but the two bitter rivals are now likely to meet again once Martirosyan's injury has healed.
There had been ugly scenes at the weigh-in as both fighters swapped insults and the ill-feeling threatened to spill over in the ring when a Lara low blow forced Martirosyan to his knees in the third round.
Warning
Lara was regularly landing his overhand lefts, but he could not curb his wild attacks and was given a final warning for another low blow in the fourth.
Martirosyan fought back strongly in the sixth with Lara forced on the defensive, but the Cuban responded with another big left in the seventh.
An evenly matched fight appeared to be heading for a tense finale, but the action was halted in the ninth when both men clashed heads while attempting to land punches.
Martirosyan insists his opponent was running scared, while Lara thought he clearly had the edge in the bout.
"It was a close fight, but he ran all night," said Martirosyan. "It's not the amateurs, it's the professionals."
Lara said: "Vanes is a good fighter, but I hit him with every punch I wanted to and I know I won this fight.
"But I believe he doesn't have heart."