Promising bantamweight Kal Yafai has his first scheduled eight-rounder on Saturday
Kal Yafai takes another step towards a title shot when he takes on Italian Pio Nettuno over eight rounds in Nottingham.
Last Updated: 15/11/12 9:32pm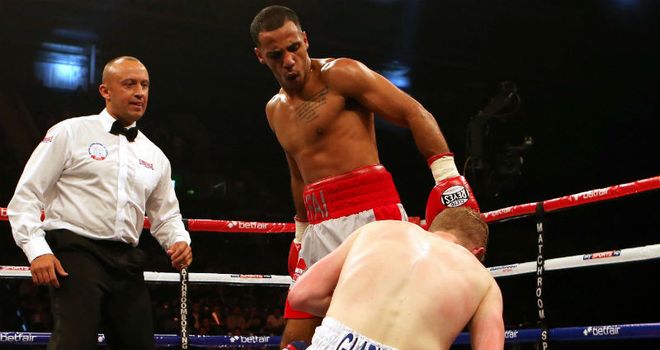 Yafai has impressed all those who have seen him in four fights this year since he crossed over from the amateurs.
The Birmingham bantamweight has his first scheduled eight-rounder at the Capital FM Arena and is looking to get some rounds under his belt after stopping Scott Gladwin in two last time out.
"We've trained properly for eight rounds this time so if it goes the full eight, we've trained for it but if it doesn't then 'happy days'," the talented 23-year-old told Sky Sports.
"I'm looking to get more rounds under my belt - I'll be happy if it goes six or seven - but if it's only one or two again it's nothing to cry about as I'm fighting again in three weeks.
"I just look to go out there and box, if it comes it comes, I like to put them away. I know if I just stick to my boxing and don't load up the power's there to hurt any bantamweight."
Break
Yafai will have had six fights in as many months by Christmas but he already has one eye on 2013 as promoter Eddie Hearn looks to fast-track him through the ranks.
"I'll try to have some kid of break after a busy year and look to get out again in January," he added. "You never know if I get the opportunity to box in America on the Kell Brook bill I won't have a break, but I wouldn't want one.
"Anything that comes at me I'll take with both hands. Everything's gone perfectly so far and I'm very happy."
Yafai will have another chance to impress the wider audience when he opens the show live on Saturday Fight Night.
Join skysports.com for live and interactive commentary from ringside for Fight Night in Nottingham featuring Carl Froch vs Yusuf Mack and Tony Bellew vs Roberto Bolonti.