Liam Walsh out of WBO title fight with Ricky Burns after car accident
Liam Walsh has withdrawn from his world title fight with Ricky Burns after suffering a back injury in a car accident.
Last Updated: 16/11/12 8:41pm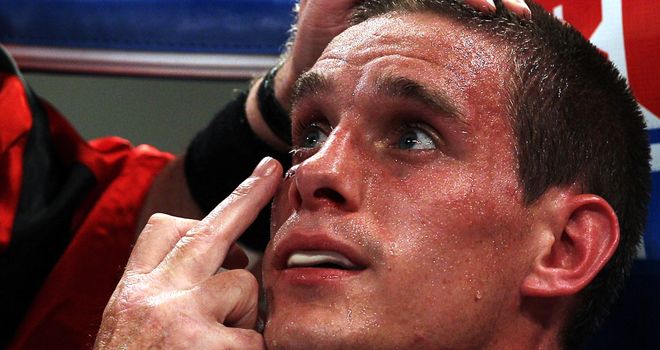 The Cromer fighter, 26, who was due to challenge Burns for the WBO World Lightweight title at the ExCel Centre in London on 15 December, had to be cut from the car and was rushed to the Norfolk and Norwich Hospital.
Further tests revealed serious muscle damage and he has been told to rest and not to resume training for at least four weeks.
Burns will still headline Frank Warren's multi-title show with the third defence of his title against a new challenger to be announced.
"I can't believe it. I'm gutted, absolutely gutted. I couldn't believe I got the call for a world title in the first place," said Walsh.
"I was so happy and I was thinking was this really true and the first thing after the crash I asked if we could not just re-arrange it, can we please postpone it but that is not possible.
"Hopefully, we can do it early next year if he comes through the show in December but I'm not sure what his obligations are. The show in December will be still going ahead but without me.
"It's difficult for me to stay positive, though, at the moment. I just can't wait until this year is out of the way, it has been the worst year of my life," said Walsh, whose father died just before Christmas last year.
"I've not had any luck this year. Everyone is devastated. My brothers are devastated and I'm truly sorry for all the fans."