Hector Camacho 'brain dead' after being shot
The doctor treating Hector "Macho" Camacho has revealed the three-time world boxing champion is clinically brain dead.
Last Updated: 24/11/12 2:53pm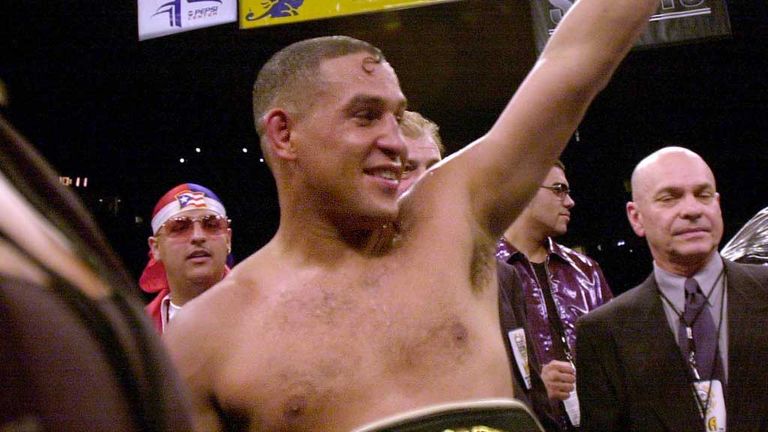 The Puerto Rican's family must now decide whether or not to take him off life support after doctors finished performing all medical tests on the 50-year-old.
Dr Ernesto Torres, who is the director of the Centro Medico trauma centre in San Juan, said: "We have done everything we could.
"We have to tell the people of Puerto Rico and the entire world that Macho Camacho has died, he is brain dead. This is a very difficult moment."
Torres said Camacho's father has already indicated that he wants the boxer taken off life support and his organs donated, but one of his sisters opposes the idea.
Ismael Leandry, a long-time friend and former manager, told reporters that Camacho's mother is also wavering on taking her son off life support and would like more time with him.
He said the family is waiting for Camacho's oldest son to arrive on Thursday night before having a family reunion and making a decision.
Camacho's last title bout came against then-welterweight champion Oscar De La Hoya in 1997, when he lost on a unanimous decision after winning super lightweight, lightweight and junior welterweight world titles in the 1980s.
In his prime the Puerto Rican fought high-profile championship bouts against Felix Trinidad, Julio Cesar Chavez and Sugar Ray Leonard, whose career he ended with a 1997 knockout.