Adam Etches looking forward to fighting on same bill as Ricky Hatton on Saturday
Adam Etches is hoping he can catch the eye when he's part of the undercard for Ricky Hatton's ring return.
Last Updated: 22/11/12 9:09pm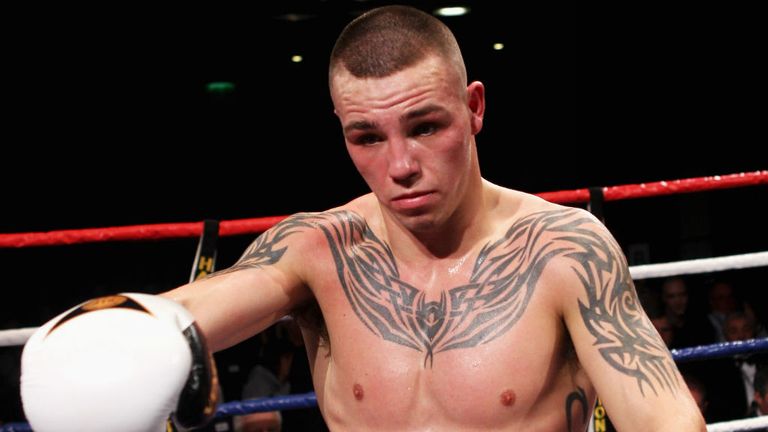 While all eyes will be focused on 'The Hitman' in his comeback outing against Vyacheslav Senchenko after three-and-a-half years out of the ring, Etches is determined to make his mark before the main event of the night.
The promising young middleweight takes on veteran Ukrainian Roman Dzhuman at the Manchester Arena in his 10th professional outing - and he has no intention of tasting defeat for the first time.
"It's one of the biggest nights in British boxing for a long time," the 21-year-old told Sky Sports ahead of Hatton's return. "That's what I'm aiming for - I want a career like Ricky's.
"But although he's fighting on the 24th, I see it as my night. I've just been concentrating on what I need to do.
"The undercard that is on...to be honest, even without Ricky's fight, it is worthy of the same venue and a sell-out crowd.
"The whole night is going to be good - it's exciting."
Frustrating
Etches is itching to get back in the ring having not fought since June, though that hasn't stopped himself setting the goal of getting his hands on a title by the end of 2013.
"It's been a bit frustrating. You get yourself in good shape, then for one reason or another you don't fight. But then that's just boxing," he admitted.
"The harder your fights are the less you seem to have, but I haven't fought since June.
"I want to start winning things and get more people realising who I am. In a years time I want a title, definitely. I don't really mind which one. I'll box whoever is put in front of me.
"I think this year is going to be a big year for me."