Ricky Hatton is expecting an emotional welcome at the Manchester Arena
Ricky Hatton says his biggest concern ahead of his return to the ring is whether he can keep his emotions in check.
Last Updated: 24/11/12 9:39pm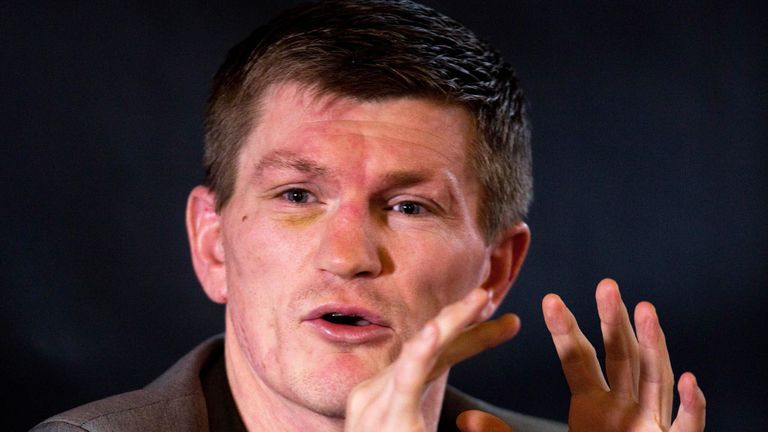 Hatton will be given a rapturous welcome from the 20,000-strong crowd when he ends a three-and-a-half year absence to face Vyacheslav Senchenko.
The 34-year-old has battled addiction and depression during his time away from the sport but has promised to hang up his gloves again if he fails to beat the Ukrainian.
And that has only served to heighten the tension on what already promised to be an emotional night in front of a partisan Manchester crowd.
"It's going to be a very emotional night," said Hatton. "I've tried to prepare myself for it by imagining what the ring walk will be like and stepping into the ring for the first time.
"I'm a very deep person. Everyone saw me when I won the world title and thought what a tough guy I am because I don't take a backwards step but inside I'm soft.
"Even at home this week watching the documentary on my comeback, my bottom lip started going.
"I'm going to have to hold it all together and try to keep my cool. That's what I'm most worried about."