Ricky Hatton thought about prolonging his comeback before quitting
Ricky Hatton initially refused to rule out prolonging his comeback despite his defeat to Vyacheslav Senchenko.
Last Updated: 25/11/12 7:00am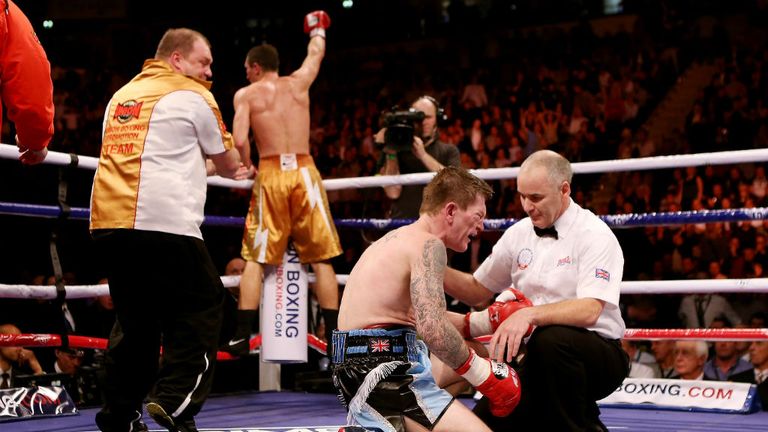 After a three-and-a-half year retirement from the sport, Hatton was stopped by a vicious left hook to the ribs that left his plans for a world tltle challenge in tatters.
The 34-year-old Mancunian tried to be positive in a tearful post-fight interview at ringside straight, but he later announced his retirement for a second time.
"I thought I was maybe four rounds up but there were clear signs of ring rust. I hurt him a few times, and I was winning. I don't want to make any hasty decisions but I am really heartbroken," Hatton told Primetime television.
"It was a good shot, I should have realised he was looking for that. I suppose that is what three-and-a-half years out of the ring does. I think I did alright - this guy only lost his unbeaten record in his last fight.
"I am just gutted. I am not a failure, that is not how my career should end but I have to have a good think about it now."
It was Hatton's third defeat - he lost to Floyd Mayweather and was knocked out by Filipino great Manny Pacquiao in two rounds in May 2009, his last fight before this.
Following that defeat, Hatton piled on the pounds as he drank excessively and admitted he had contemplated suicide.
But he had appeared to be in good physical and mental shape ahead of Saturday's fight and the defeat came as a major shock to his 20,000 fans inside the MEN Arena.