Austin Trout is delighted to have the chance to impress against Miguel Cotto
Austin Trout paid tribute to Miguel Cotto for giving him the chance to shine on the big stage in New York on Saturday.
Last Updated: 02/12/12 7:02am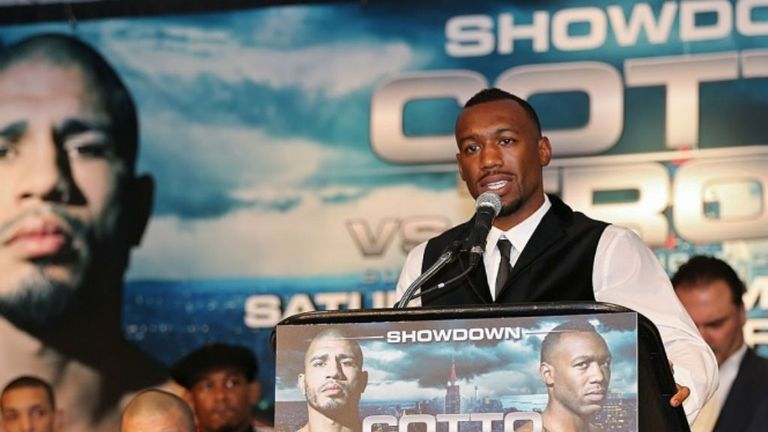 Trout is the owner of a 25-0 record and has held the WBA light-middleweight title for almost two years, but has been avoided by the big names at 154lb.
A southpaw lacking knockout power, the 27-year-old does not have the 'box office' potential of many in the sport.
However, he believes the networks will sit up and take notice after he does a number on Cotto - who by contrast has been in with the very best in recent years.
"He's doing what other champions in his weight class won't do, and that's take on the challenge of fighting Austin Trout," he said.
"Even if that means to unify, some people still won't do it. So I thank Miguel for this opportunity, because all we ever wanted was just a chance.
"Really, that's all I need - just one chance. Saturday night, I plan on making history...in the form of being the only person to beat Miguel Cotto in New York. I'm going to be the first to do it."
WBC champion Saul Alvarez will be an interested viewer ringside at Madison Square Garden, hoping Cotto comes through with the belt to set up a unification fight in May.
He is reportedly not interested in fighting Trout.