Lee Purdy believes he has what it takes to beat Carson Jones in London next week
Lee Purdy is looking to make a big statement when he takes on Carson Jones at London Olympia on December 8.
Last Updated: 29/11/12 5:00pm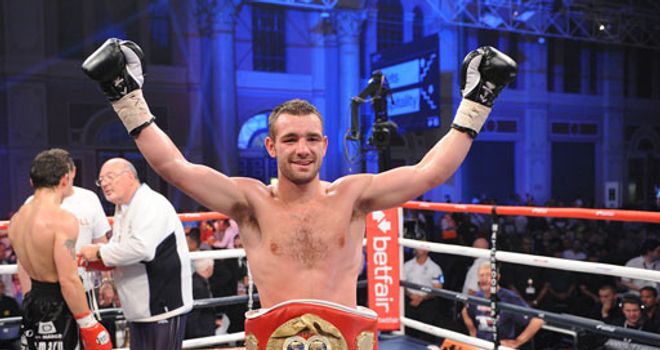 Purdy faces the man who took Kell Brook all the way in their fight in July, and another barnstormer is in the making.
"I see it as a great fight, we both like to come forward and pressure our opponents," he said. "I believe I'll be stronger than him and hit harder.
"I think he'll be on the back foot. He's coming into it thinking it will be a walk in the park for him but believe me this is not going to be an easy fight for Carson Jones."
It was not long ago that Purdy was losing his British title but he now finds himself climbing the world rankings and he acknowledges this is his stiffest test.
"Of course it's a step up, he's a world ranked fighter, but it's a step I'm capable of winning and in style," he added.
"The first half of the Brook fight Kell hit him at will, pushed him back, and I think I'm stronger than Kell and hit harder.
"When I hit Carson he's going to realise he's in there with a massive puncher. Kell had nothing left for the second half of the fight, and Carson Jones couldn't capitalise. He's got a lot of credit for that and I don't know why."
And while not looking past his opponent on Saturday week, Purdy knows even bigger paydays are around the corner should he maintain his winning streak.
"Kell's going out to America in January and I'd like the winner," said. "Hopefully it will be Kell and we could have a big domestic fight later in the year."