British and Commonwealth heavyweight champion David Price on beating Matt Skelton
David Price was self-critical after stopping Matt Skelton early to retain his titles.
Last Updated: 03/12/12 4:19pm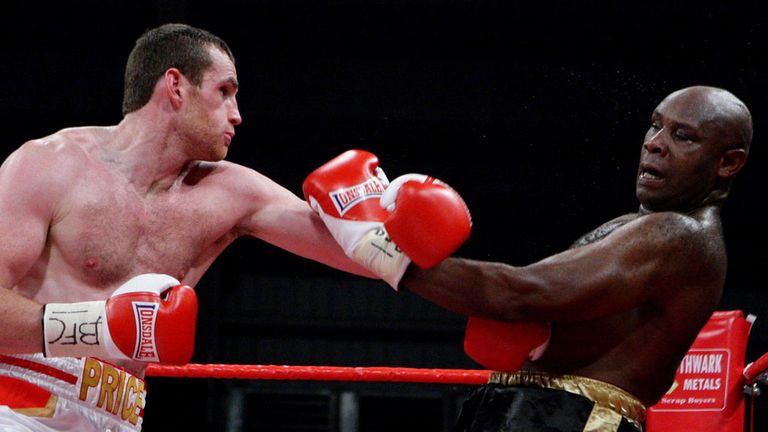 The Liverpudlian had the veteran in trouble with a couple of jolting headshots but it was a withering body blow at the end of the second round that had Skelton down and out.
Price told Sky Sports afterwards: "Matt just put it on me straight away. I didn't expect him to come right across the ring and do that, so he took me by surprise even though we know what he's about.
"It was a bit scrappy at times but that's what happens when you box Matt Skelton. He did make things awkward at times and it was difficult to get motivated. It was only this week that I started to get excited about it."
On the finish, the towering 29-year-old said: "The bodyshots are something we've been working on but usually we don't get much of an opportunity to throw them because if I hit someone on the head, they're gonna go.
"I caught Matt on the head with a couple of shots but he's a tough man with a tough man, so I thought I'd see what would happen downstairs and I caught him one coming in and that was the beginning of the end."
Many hope Price will finally face domestic rival Tyson Fury next year, and Price's promoter Frank Maloney admitted the unbeaten Fury is on the radar along with Dereck Chisora.
Maloney said: "We're going to name a top American opponent within the next 24 hours. He'll be out February and then we'll be looking to do a nice fight with Dereck Chisora or Tyson Fury.
"We made Tyson Fury an offer last time that we had no response to. We're prepared to put £650,000 into an account on Monday morning, which is £150,000 more than we offered him last time.
"We want it, the British public want it and the world wants to see it. He won't earn that sort of money for fighting a Klitschko. You get half a million dollars and half of your TV rights."