Barry McGuigan insists Andrew Flintoff's motives for entering the boxing ring were genuine
Barry McGuigan has hit back at critics of former England cricketer Andrew Flintoff's foray into the boxing ring.
Last Updated: 03/12/12 10:59am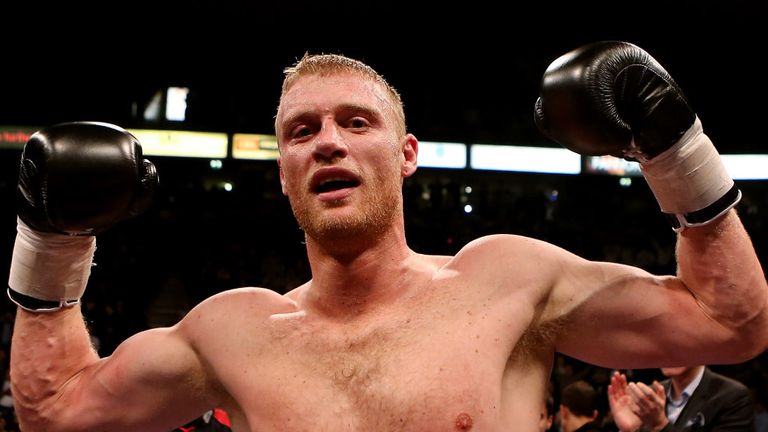 Flintoff recovered from a second-round knockdown to claim a debut points victory against limited American novice Richard Dawson over four two-minute rounds at the Manchester Arena.
Former WBA featherweight champion McGuigan oversaw Flintoff's four-and-a-half month training camp alongside son and trainer Shane which was charted in a Sky television documentary.
Many in the boxing fraternity questioned Flintoff's motives for stepping into the ring but McGuigan had nothing but praise for the former Lancashire all-rounder.
"We never belittled the sport," he said. "We were never in this, in any way, to belittle boxing. Those who said that were idiots. We're in this to show how serious he was about it.
"We never pretended that he was anything other than a novice but we told everyone he was going to give it everything he's got and I think in the fight he showed that.
"He was knocked down, he got up, showed pluck and courage. His technique went out of the window because he wanted to win so much and had the crowd behind him.
"But it was honest. Everything about what we've done over the past four and a half months was honest.
"He's a generous, genuine fella and I think this was a personal battle for him too - he wanted to show that he had the courage to go through with something like this and I think he won that battle."