Frank Maloney's offer for Tyson Fury to fight David Price has been called 'a joke'
The war of words between Tyson Fury, David Price and their promoters continues unabated following wins at the weekend.
Last Updated: 03/12/12 4:36pm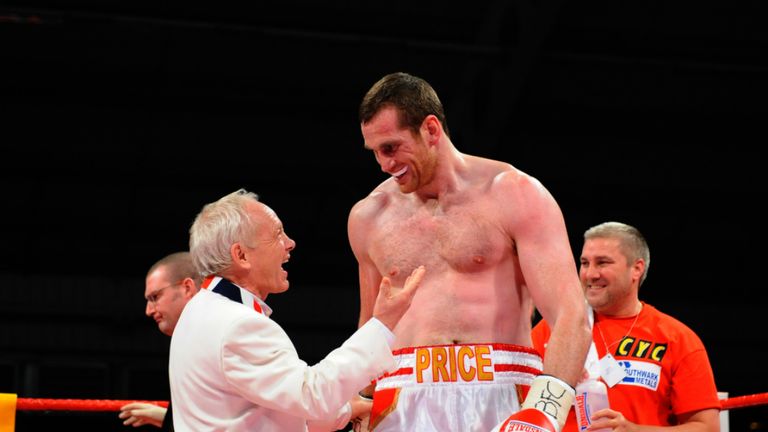 The two British heavyweights apparently took a step closer to clashing in the ring with victories over Kevin Johnson and Matt Skelton respectively.
Price's promoter Frank Maloney has officially offered Fury £650,000 to make the fight but Mick Hennessy, who is guiding Fury's career, has already dismissed it.
"If David Price doesn't step up to the plate on our terms, the fight won't happen," Hennessy told the Daily Star. "I don't think it will happen soon because he doesn't want any of Tyson Fury really.
"Without Tyson there's no story with David Price. If the fight is to happen, Price needs to accept it will not be 50-50 because Tyson has a much higher ranking and profile.
"If Frank Maloney believes it's a massive fight that could happen in a stadium, he is not in the right ball park with that figure of £650,000. That sort of talk is the talk of a village idiot and the offer is a joke."
Fury is one win away from becoming mandatory challenger to WBC champion Vitali Klitschko, although the Ukrainian is likely to retire this year.
If that happens Hennessy will pursue the vacant title for Fury rather than fight Price, who could take on American Tony Thompson next.