Ricky Burns says he will have no trouble adapting to whatever Jose Ocampo can throw at him
Ricky Burns is confident he can adapt to the challenge Jose Ocampo will present at London's ExCel on 15 December.
Last Updated: 05/12/12 5:19pm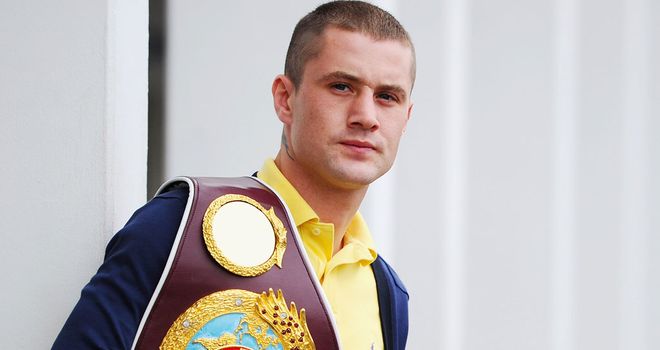 The little-known Ocampo is a replacement for the injured Liam Walsh and is something of a mystery man, Burns' trainer Billy Nelson having found just two rounds of footage of the Filipino in action to study.
But Burns is unperturbed and said of the challenger: "I know he's a southpaw but that's about it. Billy's been struggling to get any footage of him at all.
"I'll treat this fight the same as any other one. I'll go out in the first round, see what he's bringing to the table, and then adjust my tactics to what he's doing.
"It doesn't really bother me, I don't like to watch my opponents anyway. The way I fight, I'm good at adjusting to other people's styles."
A successful defence could put the Scot in line for a unification fight against the unbeaten American Adrien Broner but Burns says he does not waste time speculating about that possibility.
"I just try to put it to the back of my mind," he said. "I've never, ever looked beyond any opponent, so I'm not going to start doing it now.
"If I don't go out there and win next week, the big fights aren't going to happen.
"I know there is talk about it but I need to go out there and produce the goods next week for it to happen."
Burns looking focused
Nelson is pleased with how Burns is preparing and added: "He's looking very sharp, he's very fit and focused.
"It was difficult a few weeks' ago but, now he's got an opponent, he's a lot more focused.
"I've got a friend who has thousands upon thousands of DVDs of every fighter in the world but unfortunately, with Ocampo, there's only two rounds in the whole world.
"However, every good champion can work out different styles and I'm sure Ricky will do likewise.
"Ocampo has got a good left hand, but technique-wise Ricky Burns will beat him and power-wise Ricky will beat him."