John Ryder has full respect for Eamonn O'Kane ahead of their clash on Saturday
John Ryder has labelled his clash against Eamonn O'Kane on Saturday as the 'ultimate risk-reward' fight.
Last Updated: 05/12/12 6:16pm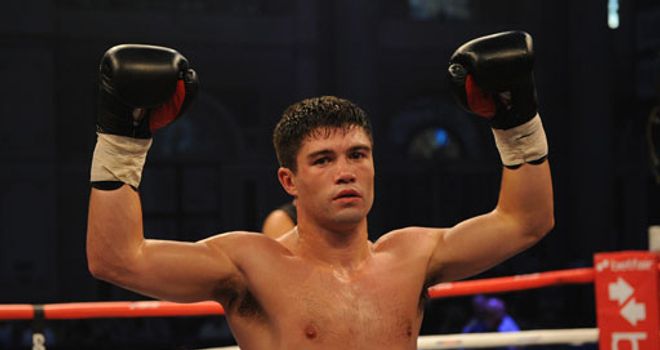 Ryder has his first taste of live action on Sky Sports when he and fellow middleweight O'Kane put their unbeaten records on the line in what is a British title eliminator.
And with Billy Jo Saunders taking on Nick Blackwell for the vacant belt next weekend,. the two winners are poised to clash next year.
"It is a British title eliminator so hopefully it will put me in line for a final eliminator and then maybe a shot at the British champion," said North London's Ryder.
"I am not going to get too far ahead of myself; Eamonn is a big, dangerous opponent so I have to get through him first. I am not taking it for granted; it is a two-horse race on Saturday so we are both there to win.
"It is a good match, a good 50-50 fight and I am sure it is one the fans will be excited to see on Sky Sports as it's the ultimate risk-reward fight for both of us.
"He is a good, tough opponent with a lot of experience. He is 30 years old so he has been around the game for a long time, albeit as an amateur so I am expecting a good, hard fight.
"I have known he is about and he has called me out a couple of times on Twitter. It is a fight I didn't expect to happen straight away but it is here now so I will take the bull by the horns."
O'Kane jumped to the front of the queue in the middleweight division with a dominant performance in the Betfair All-Irish Prizefighter Middleweights in May. A solid win over the dangerous Terry Carruthers followed in September, and the Commonwealth Games Gold medallist sees Saturday's fight as a huge opportunity.
"He's in the same sort of position as I am," said O'Kane. "He's 12-0 and he's looking to make that next step up to British title level and winning titles and honours so it definitely should be a good fight."