Amir Khan has vowed to box "wiser" in his clash with Carlos Molina in Los Angeles
Amir Khan has promised to improve his all-round technique as he prepares to face Carlos Molina.
Last Updated: 06/12/12 12:32pm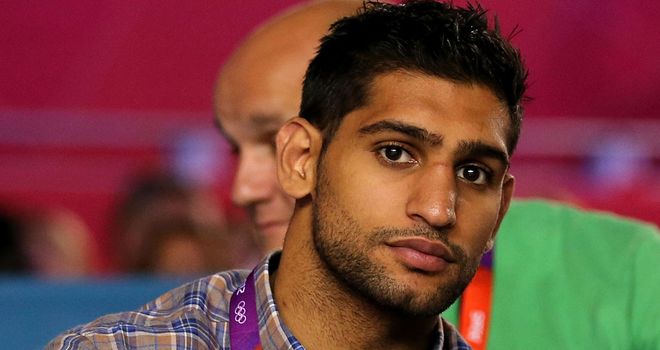 The 25-year-old is preparing to take on Carlos Molina in Los Angeles on December 15 under the tutelage of new coach Virgil Hunter.
Khan remains focused on regaining the IBF and WBA light-welterweight titles he relinquished to Lamont Petersen and Danny Garcia over the past year.
"I'll be wiser in this fight," Khan said. "You'll see a different and much better Amir Khan."
Khan also insisted that sacking Freddie Roach and turning to San Francisco-based Hunter for guidance is already starting to pay dividends.
He added: "LA had too many distractions for me. In San Francisco, the gym is quiet and it is better for me. It's a lot different. There were so many distractions in LA.
"Virgil has been with me the whole time in San Fran. I need to be told, to be instructed. I prefer a quiet gym. It makes me focus more, work harder."
Hunter added: "We are talking about an exceptional fighter, who makes mistakes sometimes. We've worked on that. I'm pleased with his progression.
"He understands how he could have beaten Garcia. His confidence is where it is supposed to be."