Hot prospect Kal Yafai is hoping to secure big domestic fights sooner rather than later
Bantamweight prospect Kal Yafai is already looking forward to domestic title fights in 2013.
Last Updated: 06/12/12 1:42pm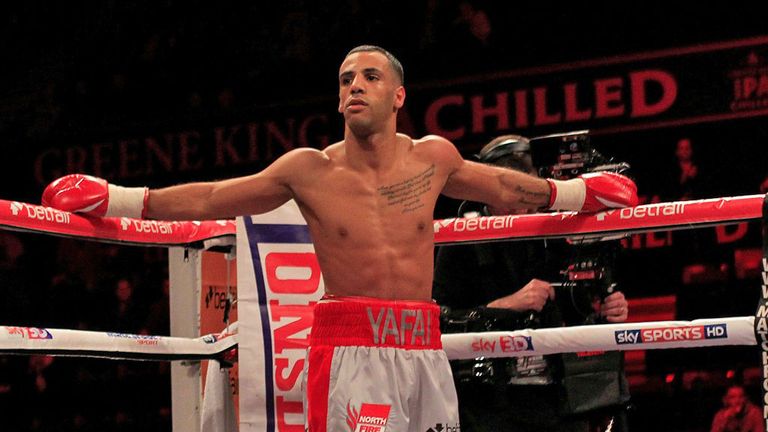 Yafai (5-0) has his biggest test since turning professional this summer when he faces Spanish champion Jorge Perez at London Olympia on Saturday night.
Promoter Eddie Hearn has spoken of the difficulties in matching the Birmingham talent but Yafai is adamant he can live up to expectations.
"That is the thing; everyone is expecting me to get people out of there early now," said Yafai. "I just get on and do what I do, think about winning round by round and if the knockout comes it comes.
"I have surprised myself a little bit. I thought it would be a lot tougher, a lot harder to adapt to the pro ranks. But I have taken to it really well and I am really enjoying it and I think that is one of the most important things because when you enjoy it you perform.
"It was an early finish in Nottingham but it was another win, another knockout and it came with a good body shot."
Pedigree
And he believes another impressive win at the weekend will move him closer to a title fight in the New Year.
"I am not here to mess about and wait around," said Yafai. "I have the pedigree, I am fighting these fighters and getting them out really quickly so the quicker I can step up the better.
"The better the opponent, the better performance people will see out of me because I get to show people a lot more of what I am capable of doing.
"Hopefully there will be some sort of title fight early next year. Whether it is an Area or an English title, I will take anything that comes my way.
"Eddie knows what he is doing with me and I leave it down to him. If he gave me a British or European champion now I would jump at the chance."