Brian Magee has confirmed he will fight on after Saturday's defeat by Mikkel Kessler
Brian Magee has ruled out retirement after his world title was ripped away by Mikkel Kessler at the weekend.
Last Updated: 11/12/12 1:01pm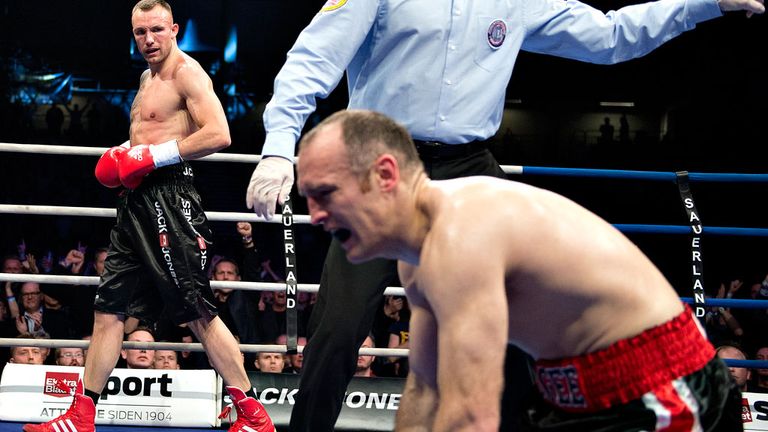 Magee's first defence of his WBA super-middleweight belt was ruthlessly cut short by Kessler, who halted the Belfast fighter with body shots in the third round in Denmark.
The 37-year-old has struggled at the top level, losing in the past to Carl Froch and Lucian Bute, but Magee remains confident he can still hold his own in a division packed with big names.
"When I took that first punch to the body it sent ripples of pain right throughout my body," he told the Belfast Telegraph. "It caught me right on the sweet spot, at the point of the solar plexus which just takes your breath away.
"It left a sting and I never got over it."
Reflecting on his future plans, he said: "I'm not thinking about retirement. I feel as if I could go in and have another fight right now. Take away that perfect body shot and I was in the fight and I just wish I could have had more time.
"I have been fighting at a very high level so I don't want to be dropping down too much to another level. Having worked so hard it's so frustrating the way it finished.
"I'll have to see where this leaves me in the world rankings.
"I know that I can look back and say that I fought the best of my generation and I have a good record but my thinking at the moment is that I have just lost another fight and I can come back."