Kell Brook's world title fight against Devon Alexander may delayed owing to injury
Kell Brook's world title fight against Devon Alexander may have to be re-scheduled after he picked up an ankle injury.
Last Updated: 12/12/12 4:17pm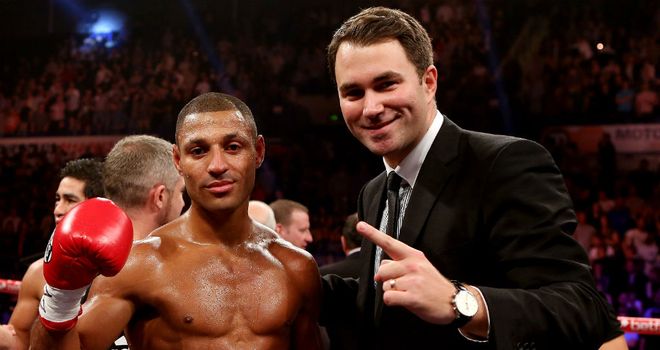 The original January 19 date is now likely to come too soon for the unbeaten welterweight from Sheffield, with promoter Eddie Hearn in talks with his counterparts Golden Boy for a switch.
"Kell sustained an ankle injury that has hampered his training and running work over the last few days," said Hearn.
"I'm concerned mainly for the travelling UK fans and it's in no-one's interest for the fight to fall through closer to the time, so last night I requested a three to four week delay to the original date of January 19.
"This will eradicate the risk and ensure Kell will be 100 per cent for the biggest fight of his life."
Opportunity
Brook manoeuvred his way into the mandatory position for the IBF title with wins over Carson Jones and Hector Saldivia and Hearn is determined not to waste the opportunity.
"We couldn't let a 60 or 70 per cent Kell Brook go into a fight of that magnitude because he wouldn't do himself justice," he told Sky Sports.
"Alexander has only lost once, he's 25 and he's a world champion and deservedly so. You can't play around at this level and if you're not 100 per cent then all the work you've done to get here is wasted on the night.
"He's got to be right, he's got to be ready and we just thought we'd be up front with everyone at this stage rather than two weeks out and cause them bigger problems."
A venue had not been finalised and while Los Angeles or Las Vegas were favourites, a new date could bring New York back into play.