Manny Pacquiao should not return to the ring too soon, according to Freddie Roach
Trainer Freddie Roach has urged Manny Pacquiao not to fight again for nine months in the wake of last weekend's defeat.
Last Updated: 13/12/12 1:06pm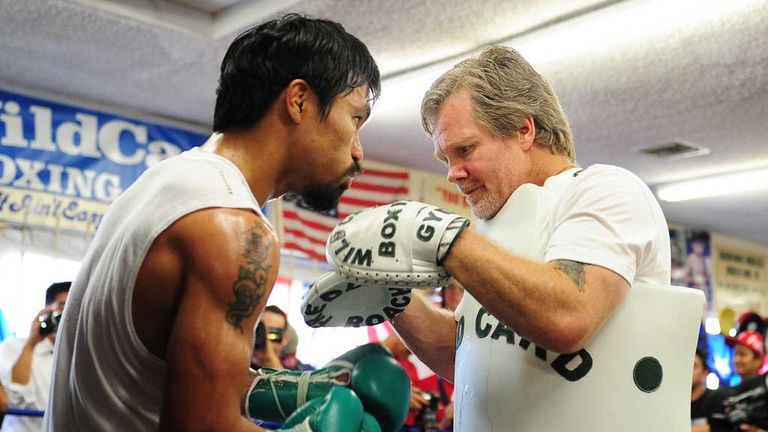 Pacquiao was floored by Juan Manuel Marquez in the sixth round of their welterweight clash in Las Vegas, appearing to be knocked out cold by the ferocity of the short-armed punch.
There has been talk of him returning to the ring in the late spring but Roach feels his man should take more of a conservative approach.
"April or May is way too soon," Roach said.
"We will sit down for the next decision. But in my opinion, I believe he should get some rest. Don't rush it. There are many things to talk about and many options to consider.
"You get hit with a shot like that and maybe you had a concussion. I wouldn't be thinking of a fight until maybe September. That's my idea of the soonest."
Pacquiao is also having to deal with the fallout from an alleged attack by two of his camp on a photographer after the Marquez bout.
His men are said to have taken umbrage at cameramen getting too close to Pacquiao while he was face down on the canvas and apparently unconscious.