British light-middleweight champion Brian Rose confident of knockout against Sam Webb
Brian Rose claims his British light-middleweight clash with Sam Webb on Friday could be the fight of the year.
Last Updated: 15/12/12 11:12pm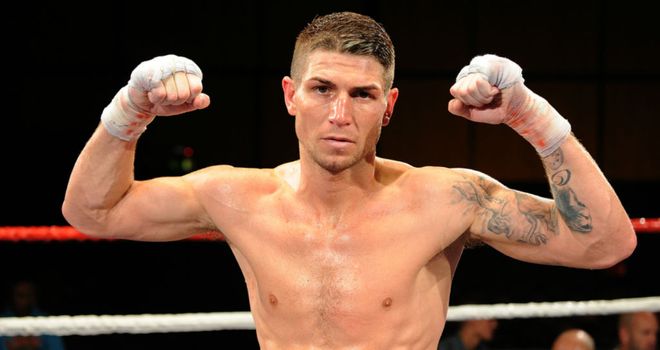 The much-anticipated contest will be Rose's third defence of the belt and he believes he is getting stronger after each victory.
"I feel great. It has been the best camp we've ever had," he said. "We say that every time but were just going from strength-to-strength.
"This has the potential to be one of the fights of the year. We're not known as one-punch knockout merchants, so it's going to be tough for a few rounds but I believe I've got the skills and the tools to stop Webb late on."
Rose has only stopped six of his opponents during a 23-bout career, however the 27-year-old fighter firmly believes he can outlast Webb.
"As long as I get the win on Friday night, as long as I get to take that belt home with me I don't care," he said.
Respect
Webb is the former British champion and Rose is well aware of the problems that his rival could pose.
"He's been there and done it," added Rose. "I've got a lot of respect for him as a fighter. It's just the things he said about me, and the things he's said about the people I've been in with that I didn't like.
"He's disrespecting me at the end of the day. I'm sure after Friday night we'll be able to shake hands and give each other a hug but until then it's not going to happen. That's why it has the makings of a great fight."
While the 31-year-old Webb is being driven by the fear of a career-ending loss, Rose has found inspiration from his family and friends.
"It means the world to me, to take the belt home for my little son Oscar, that's who it's for, that's all I'm doing this for, for my family, for my trainer and for my management as well," he said.
"They've put a lot into me and it means a lot. I owe it to the people around me that have done so much."