Matthew Macklin hoping to face Julio Cesar Chavez Jnr next year
Middleweight Matthew Macklin is hoping to take on Julio Cesar Chavez Jnr in America next year.
Last Updated: 14/12/12 7:04pm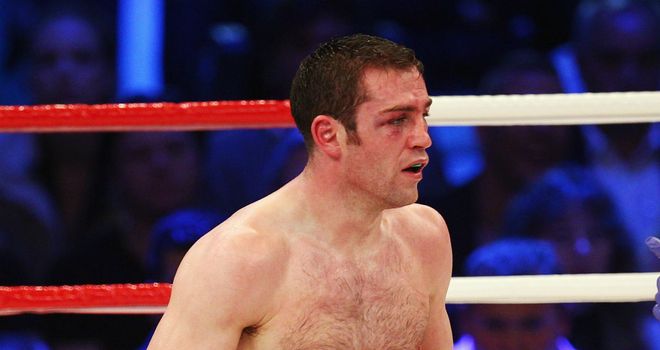 Macklin, who is currently recovering from an operation to his nose, is confident their contest will take place in the States in April or May.
And victory over Chavez Jnr could see him handed a rematch with Sergio Martinez.
Martinez has beaten both men, and his next bout will be against Martin Murray in Argentina on April 27.
Irishman Macklin told the Daily Mail that the Chavez fight is "80 per cent likely."
"Even though I lost the Martinez fight, I took a lot of confidence from it," he said. "From a stylistic point of view, Martinez is a nightmare but with Chavez, what you see is what you get.
"He's strong, he works the body well and puts a lot of pressure on but I certainly won't have to go looking for him. I don't think I'll find it too hard to get my own shots off. I carry a lot of power so I'd be very confident going into the fight.
"I gave Martinez a better run than Chavez did, bar the last round (when Martinez was floored by Chavez). If the last round hadn't happened, I don't think there would be any talk of a rematch but because it did, it's a very sellable fight.
"A big win against Chavez on HBO in the States would certainly set up a rematch with Sergio Martinez."