George Groves insists he is a contender after beating Glen Johnson
George Groves says victory over Glen Johnson proves he is now world class and worthy of fighting the best at 168lb.
Last Updated: 16/12/12 1:28pm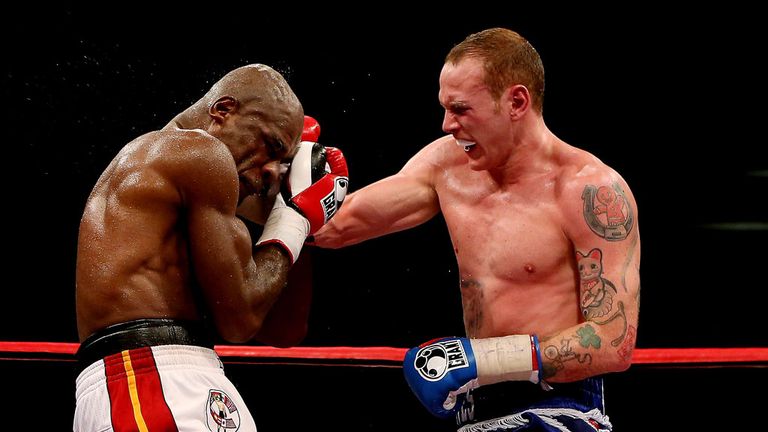 'St George' emerged with a shutout victory over the veteran Canadian, who at nearly 44 years of age had little to offer in terms of offence at the ExCel Arena.
However, he remains one of the toughest men in the sport and despite throwing everything at him, Groves was unable to claim the stoppage.
But after a disappointing year that saw him fight just twice because of injury, Groves can look forward to pressing on in 2013 and is set to reappear in February.
"That performance will tell the rest of the division that I'm here, that I'm a contender and someone not just to keep an eye on, but to fear," Groves said.
"I will give anyone in the world a decent fight and would beat a lot of the top guys. I believe that now I'm a world class fighter.
"Johnson has boxed at the highest level for a long time, and at light heavyweight as well. The good fighters he's beaten is impressive.
"I can look back at this year and say I've only had two fights, I've had two successful fights and have made big improvements."