John Murray waiting on green light to resume boxing career
John Murray is waiting for the green light so he can resume his career in the ring.
Last Updated: 08/01/13 11:41am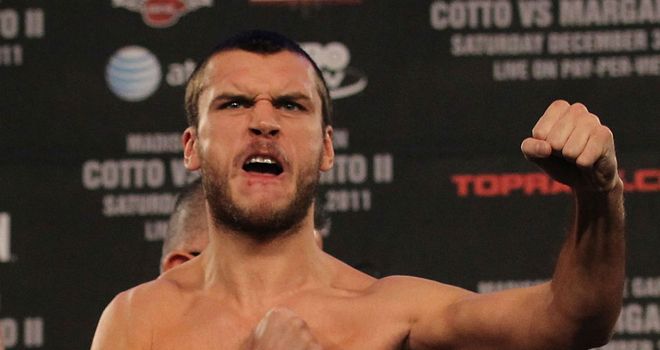 Murray was due to return against Gavin Rees last month with the winner expected to secure a world title shot but a scan revealed a swollen pituitary gland in his brain.
The former British and European lightweight champion was forced to pull out two weeks before the fight and went from being a world title contender to working 13-hour shifts digging roads.
"I thought if I beat Gavin Rees then I could get another world title shot," said Murray in the Manchester Evening News. "It was a chance to get back up there straight away. To get pulled out was devastating."
However, Murray, whose 31-fight unbeaten record was ended in eight thriller rounds by Kevin Mitchell in 2011, is now confident of being given the green light to make a comeback.
"I was told I had a swollen pituitary gland in the brain and I got it checked out," added Murray. "I've had a test and they've said there is nothing wrong with me.
"My doctor is sending a letter to the board. Apparently anyone could have it, but they don't get brain scans as often as boxers so it isn't picked up.
"It's not boxing related."