Promoter Dave Coldwell is planning a benefit dinner for Kieran Farrell
Promoter Dave Coldwell is planning a benefit dinner for Kieran Farrell, who has been forced to retire from the ring.
Last Updated: 10/01/13 12:47pm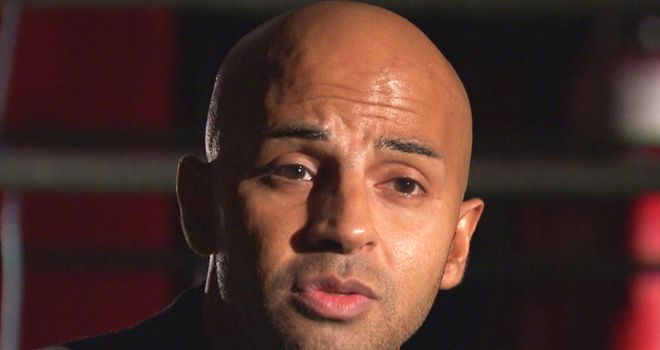 Farrell, 22, was informed earlier this week he would never box again after sustaining a brain injury in his thrilling fight with Anthony Crolla last month.
Coldwell had guided the promising Farrell to a 14-0 tally prior to the Crolla loss and wants to do all he can to set him up outside the ring.
"I want to do a benefit dinner for him to give him a little send-off from the sport," Sheffield-based Coldwell told Sky Sports.
"It's going to be in Manchester and I'd like the whole boxing fraternity to turn out for him. He was a massive seller and hopefully the majority of his regular fans will buy tickets to see the likes of Ricky Hatton and Jamie Moore.
"We'll give it a good lead-up to around April, so north-west fighters on the the big March 30 card (in Liverpool) can come and show their support, I could raise lots of money for him through an auction and things like that."
Coldwell lamented the loss of Farrell to the sport and reflected on what might have been.
"That was his break-out fight. We thought if he gets beat, if Crolla's a little too good for him, he'd come back a better fighter and his name would already be up there," he added.
"That was the plan and it's been taken away from him at 22. He's a dedicated kid and there's not many like him. But he can now enjoy his family and be a normal Dad whereas some boxers injured in the past can't do that.
"He wants to count himself lucky in that respect.
"We care about our fighters and we need to do what we can to help him out and set him on his way. If he wants to set up an amateur gym or something like that I will help him with that."