Ricky Burns insists Adrien Broner is next on his hitlist after Miguel Vazquez
Ricky Burns is determined to silence his doubters by facing Adrien Broner after his clash with Miguel Vazquez.
Last Updated: 14/01/13 9:33pm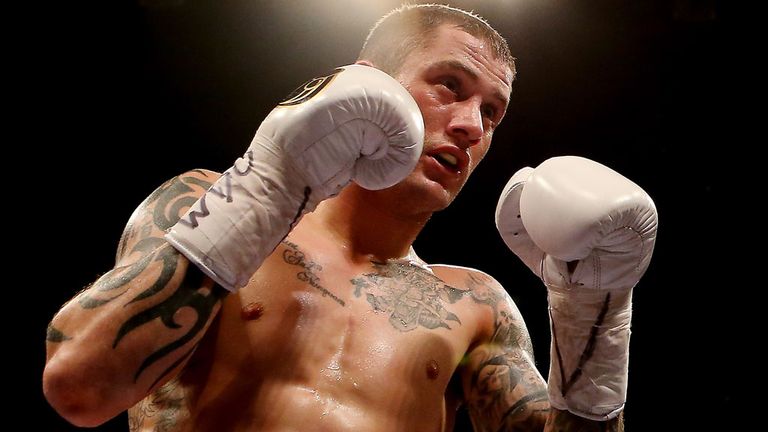 Broner has followed Burns up to lightweight after winning his old WBO super-featherweight title and he has accused the Scot of ducking a fight with him.
Burns insists he is willing to battle his outspoken rival later this year, but will firstly put his WBO belt on the line against IBF champion Vazquez at the top of the 'Rule Britannia' bill at Wembley Arena.
Welshman Gavin Rees agreed to challenge 23-year-old Broner for his WBC belt on 16 February and Burns believes he did not have enough time to train for the clash after a title defence in December fell through.
"For all the doubters out there who say I am avoiding him - I can assure you that the fight is going to happen," he said. "Broner wants a fight, and it's one I have always wanted so it is going to happen.
"People were saying I was avoiding him, which wasn't the case at all. It was because I didn't have time to prepare.
"The talk of me ducking him does get to me. People have been giving me gyp. It's a fight that I want, but for now I can't really think about it. I have a very hard fight in front of me but I think I can win."
The Coatbridge fighter is not looking past Vazquez, who has not lost since 2008, and expects to go the distance with the wily Mexican.
"I am a fighter so I just want to get back to fighting," said Burns. "I took a couple of weeks off after the bout was cancelled, but I have kept running.
"No-one knows more than me that this is going to be a very tough fight.
"He is one of the best in the division. He is a good technical boxer, very elusive. I don't see a stoppage in this. I will train and treat it as a 12-round war but if it is a boxing match then so be it."