Nathan Cleverly is trying not to look past title challenger Robin Krasniqi
Nathan Cleverly believes he can unify the light-heavyweight division, but he has to deal with Robin Krasniqi first.
Last Updated: 15/01/13 4:14pm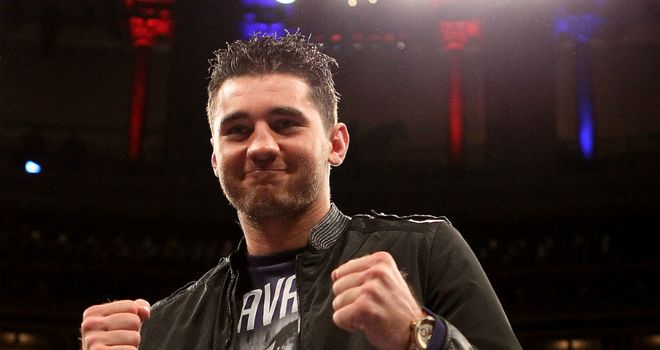 The WBO title holder had a deal in place to fight Bernard Hopkins in March but the sanctioning body insisted he face mandatory challenger Krasniqi instead.
But with the legendary Hopkins now taking on IBF holder Tavoris Cloud, Cleverly is hoping a fight between the pair with both titles on the line can be made later in 2013.
"It was gutting," Cleverly said. "The deal was in place. Everything had been agreed and we were ordered to fight Krasniqi instead.
"It would be a great fight. Hopkins fights Tavoris Cloud for the IBF and provided he wins that, and I get through mine, I am sure it can be made and it would be a great unification fight."
Motivation
The Welshman had a low-key 2012 and he knows he must remain focused against German-based Krasniqi when they meet at Wembley Arena on March 16.
"If I mess up against this guy, I've got to start again, so I want to win this fight and keep those big fights alive," he added. "That makes me more focused and determined.
"It puts a lot of motivation in to you knowing that the big super-fights are there lurking in the background.
"In an ideal world you would go for the unification fights but I have been ordered to fight Krasniqi so I will do it. No path to a world title is easy. I'm here now and it's important for to stay.
"It's the year in which I could become unified light-heavyweight champion. That for me is the ultimate ambition and I am looking to do that.
"This is the year where I can create my own legacy and win the remaining belts. If I do that, I will automatically create a legacy of my own."