Anthony Ogogo plans to become 'Britain's best ever middleweight boxer"
Anthony Ogogo says he wants to become 'Britain's best-ever middleweight' after he was unveiled by Golden Boy Promotions.
Last Updated: 16/01/13 2:42pm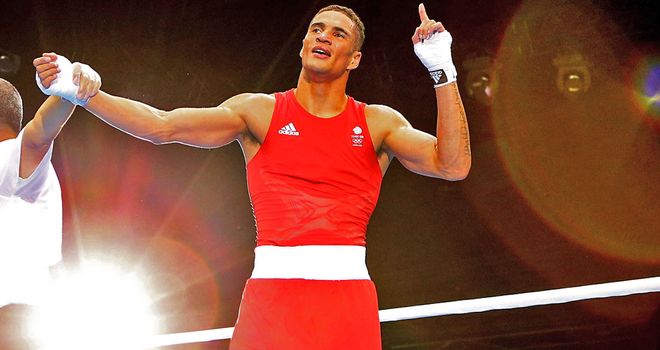 The Commonwealth Games silver medallist joins a list of illustrious names including Amir Khan, David Haye and Ricky Hatton under the Golden Boy banner, and has revealed his aims to pick up titles both in and out of the ring.
"I want to become a global superstar," Ogogo said.
"I want to be Britain's best ever middleweight boxer. I want to be knighted in the future, I want to be Sir Anthony Ogogo. I want to get my MBE or OBE and I want to become knighted.
"I've got massive aspirations and when I said this to the other promoters I got a look back from some of them but when I said it to Richard (Schaefer, chief executive of Golden Boy) he nodded along and said 'let's do it' and it pretty much went from there really."
The 24-year-old, whose first professional bout is likely to take place in April or May, is excited to start his campaign under Oscar De La Hoya's firm.
"I'm exhilarated to have signed my deal and have joined what is a super-power in boxing. I'm so excited to get started and I hope to usher in a new era of boxing."