Prospect Kal Yafai already has one eye on a British title fight later this year
Kal Yafai admits he is expecting to become British champion this year as he prepares for his next outing on Saturday.
Last Updated: 18/01/13 2:29pm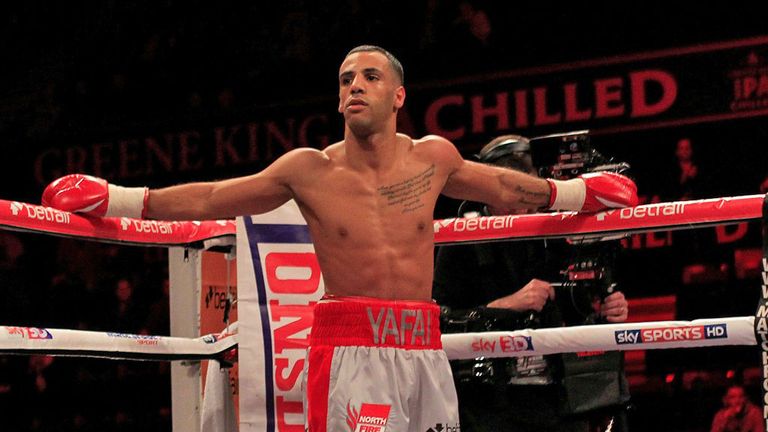 The Birmingham bantamweight prospect will fight in front of his home fans for the first time as a professional when he takes on Mexican Gonzalo Gomez at Wolverhampton's Civic Hall.
It is another stepping stone for the former top amateur who has turned a few heads in his first six months since joining the paid ranks.
"I think I am one of the best bantamweights in Britain, I am not going to lie about that," said Yafai. "This year I will be getting with all of those top bantamweights and showing them what it is all about.
"A lot of people say I am a small bantamweight because I probably walk around two or three pounds over the weight. I could make super-flyweight if I wanted to and if the opportunity came up I wouldn't mind taking some of them either - whatever comes my way I will take it.
"In 12 months I see myself being a British champion, maybe even European and then take it from there. I really think that is do-able.
"This year is very important. Last year was my first six months and was my learning curve where I found my way into the pro ranks. I think this year we will be looking at titles and collecting titles and keeping them and finding my way.
"Hopefully at the end of this year I will be looking at world honours to follow in 2014. I have to keep my head down and keep doing what I do and keep training hard."
Yafai plans to turn on the style in front of the Midlands fans, and hopes that fan base will grow into one that will pack out a huge arena in the area for a world title fight one day.
"I am very excited about fighting in the Midlands," said Yafai. "A lot of people can come and see me, it is closer to home and it is in a venue which is not a massive arena and it will be packed out with the Prizefighter as well.
"I am looking to put on a show."
The fight takes place between the semi-finals and final of the latest edition of Prizefighter - Welterweights III.