Willie Limond reveals he ignored advice of friends and family to quit
Willie Limond revealed he had ignored the advice of friends and family to quit the sport.
Last Updated: 22/01/13 8:49am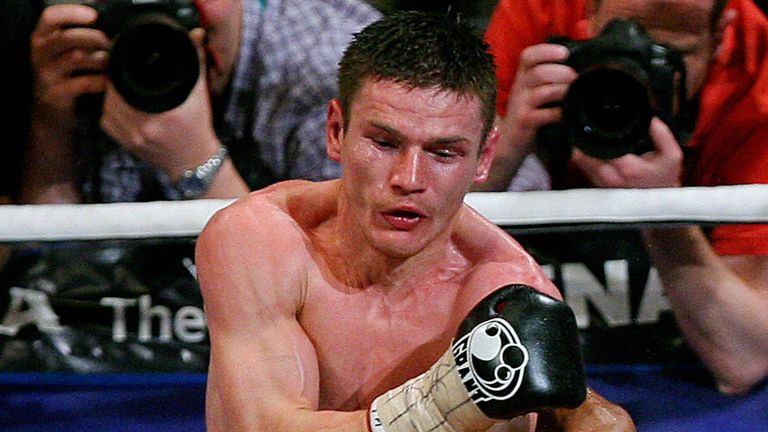 After he was beaten by Manchester lightweight Anthony Crolla, when the pair fought for the vacant British crown at Motherwell 15 months ago, the 33-year-old's wish to continue in the ring was questioned by those closest to him.
However, Limond then moved up a weight and looked powerful and sharp against Doyle in his 40th professional fight
He struck his fellow Glaswegian, previously unbeaten in 12 fights, to the canvas twice at the Radisson Blu Hotel, before referee Victor Loughlin stepped in to call a stop to proceedings after only one minute and 56 seconds.
Limond said: "A lot of people wrote me off and they could be forgiven for thinking that.
"A few of my close pals and my close family were saying that it was time to call it a day but I knew deep down what was up that night (against Crolla) so I am glad I never.
Drained
"Crolla helped me spar for this fight and the sparring was more competitive than the fight I had with him. I was so flat that night it was unbelievable.
"Against Crolla, I knew I was drained, I didn't have a good minute in that fight. But I have to take my hat off to him; he did what he had to do.
"But I feel strong at the weight and it was good to explode in there.
"My tactic was to land bombs early. People say I am not a heavy puncher but Peter (Harrison, trainer) told me I was hitting heavy and to go and show it.
"I know Eddie is still inexperienced but he went for it and I responded. I remember when I fought Alex Arthur and I was like a rabbit in the headlights. I looked at Eddie, he was nervous and I caught him cold."
Limond is set to defend his title against Aberdeen's Lee McAllister, who was forced to give the belt up due to injury.