Paul Malignaggi chasing Marcos Maidana with the Shane Mosley fight looking unlikely
Paul Malignaggi is targeting a clash with Marcos Maidana with his proposed fight with Shane Mosley now unlikely.
Last Updated: 23/01/13 7:36pm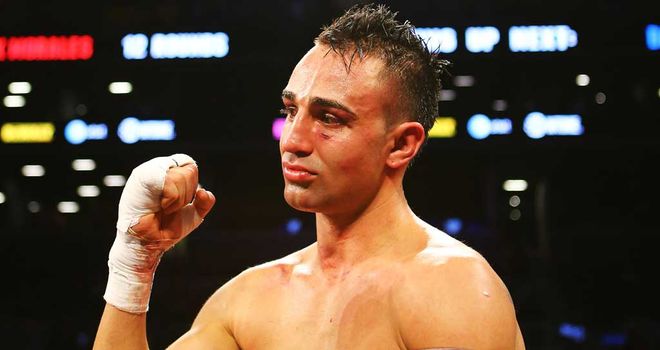 Golden Boy Promotions had matched the WBA welterweight champion with the currently-retired Mosley, although contracts were never signed.
And after the announcement drew largely bad publicity, New Yorker Malignaggi is now focusing his attentions on the former WBA light-welterweight champ.
"I want a fight where if I win, I'll actually get credit for it," he told Boxingscene. "Beating Shane Mosley gets me no credit.
"If I fight Marcos Maidana it'll probably even-money odds or probably Maidana is favoured. That's a fight that, if I win, puts me on a different level."
With both Malignaggi and Maidana under the Golden Boy banner, the 31-year-old expects the fight to get the all-clear.
"Maidana has no fight scheduled, and now, supposedly, I have no fight scheduled, so I don't see how thay can't make it."
However, the Argentinian is looking further afield for a possible return to action after putting himself in the running for a re-match with Amir Khan on his expected return to the ring in the UK, slated for April 20.
Maidana has recorded two stoppage wins since he lost to Devon Alexander on his first outing as a welterweight.