Floyd Mayweather tweets a fight with Robert Guerrero is 'just a rumour'
Floyd Mayweather has broken his silence on his possible next opponent - although he gave little away.
Last Updated: 23/01/13 11:43pm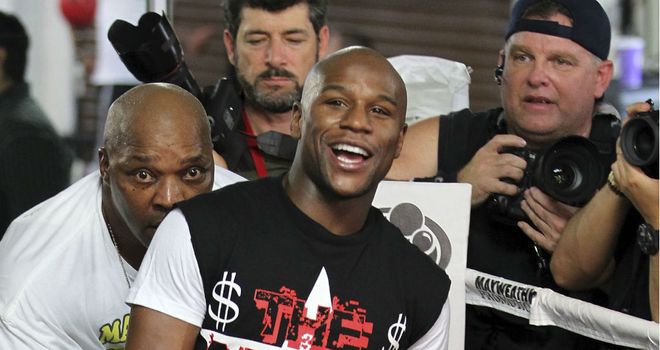 Mayweather has not fought since May 5 last year, when he defeated Miguel Cotto on points, and he will return on the same weekend this year.
Reports suggest Mayweather could fight WBC light-middleweight champion Saul Alvarez in September, with both fighting on the same bill in May.
Robert Guerrero, who lays claim to a portion of the welterweight crown, is thought to be favourite to take on 'Money' first, although Timothy Bradley and Alvarez are apparently still in the running.
But Mayweather did not give many clues when he took to Twitter on Wednesday.
"As of right now I don't know who I'm fighting on May 4th," he tweeted. "Me fighting Robert Guerrero is just a rumor (sic)."
However, the LA Times has reported Guerrero to be the most likely opponent with a deal set to be signed within a week.