British champion Brian Rose is the latest to be signed by Matchroom
British light-middleweight champion Brian Rose is the latest big name to sign a promotional deal with Matchroom.
Last Updated: 25/01/13 6:14pm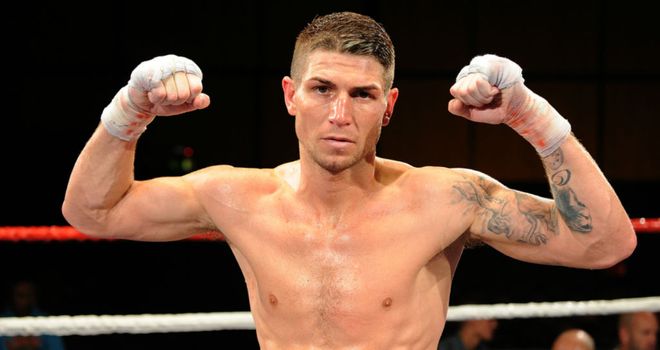 Rose, who won the Lonsdale Belt for keeps with his victory over Sam Webb before Christmas, is looking to move up a level after joining Eddie Hearn's company.
"I want to follow in the footsteps of Kell Brook and Carl Froch and fight for world titles," said Rose.
"I want to be a world champion and that is what I have seen him do with those lads and I think Eddie can progress me from a British champion to a world champion.
"Some of the best times of my career was fighting on Sky Sports and I think every boxer, especially British champions, want to be fighting on Sky so that was the main reason to sign with Matchroom Sport.
"I think Eddie is the best promoter in Britain, I think that is proven. I am not saying I am going to give the British title up because there is no need for me to just yet, but of course if I got a bigger fight, and that is how we are going to progress, then that is what I would do.
"At British level I have kind of cleared up. I boxed Prince Arron, I have boxed Max Maxwell, Kris Carslaw and then Sam Webb; I have had four British title fights and it is a lot, but I wanted to own that belt outright.
"Now that I own the belt I want to move on and Eddie is the man for the job."
Hearn said he is looking forward to working with Rose, who is managed by the respected Steve Wood.
"I'm delighted to welcome Brian to the Matchroom team," he said. "I like Brian as a fighter and he has huge support up in the North West.
"I'm going to grow that support and give him the exposure that he needs and deserves and provide him with a route to that world title shot. We are ready for an exciting journey with another great British fighter."