Scott Cardle will return to the ring on Dave Coldwell's February 22 promotion
Scotty Cardle will return to action in Rotherham on February 22 on a show promoted by Dave Coldwell.
By Adam Norman
Last Updated: 29/01/13 4:05pm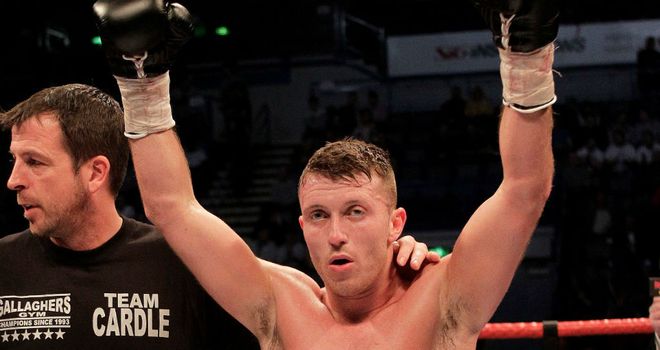 Cardle, who turned pro last year with Matchroom and subsequently appeared on the undercard of several big Sky Sports shows, was not due to fight again until March 30.
However, Eddie Hearn has once again teamed up with Coldwell to give the promising 23-year-old another outing over six rounds.
Cardle will share the spotlight with two Coldwell fighters in Nav Mansouri and Chad Gaynor, both of whom advanced their careers despite suffering defeats in recent Prizefighter tournaments.
"This show was all about showcasing the young talent that is currently doing their thing in the north of England and that theme continues with the addition of Scotty Cardle to the show," said Coldwell.
"It's good to be working with Matchroom again and I feel the same about working with Scotty because I've been a fan since his amateur days and his form has continued to impress since he turned professional."
The 'New Sensations' bill takes place at the Rotherham Magna Centre with Mansouri taking on veteran light-middleweight Max Maxwell.